There are well over one thousand different memorial sites worldwide honoring America's overseas wartime service.
These include:
Hundreds of monuments, markers, and plaques on the fields where Americans fought worldwide.
Close to one thousand Americans buried in foreign soil outside of America's overseas military cemeteries.
Hundreds of American combat vehicles on display internationally.
Scores of museums in foreign towns that proudly recount and honor America's overseas wartime contributions.
In most cases, neither the United States government nor local governments have the responsibility or the resources to document and maintain these sites. American War Memorials Overseas documents, promotes, and preserves these precious, non-government supported sites of America's overseas wartime legacy.

American War Memorials Overseas is a 501 (c) (3) nonprofit corporation. Explore our website to find out more about our mission and objectives. Search our database to discover wonderful memorial sites worldwide. Get information about how to maintain war memorials or organize ceremonies. Find out how you can aid in this sacred mission. Finally, please consider a donation to help us further our work.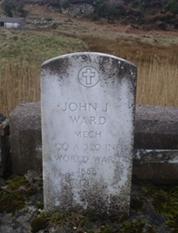 John J. Ward, Ireland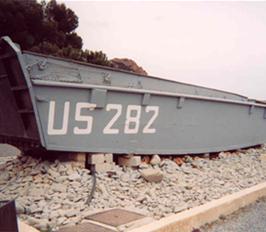 Landing craft, Southern France