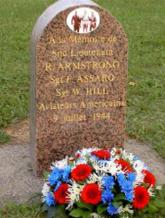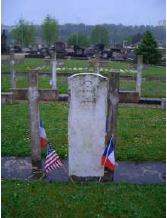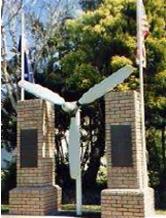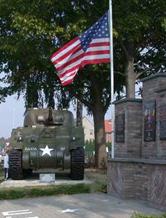 Clockwise from top left: Three American aviators, Montgermont, France; Frank Schlaich, St Aignan, France; WWII monument and tank, Mopertingen, Belgium; B-17 crash, North Queensland, Australia
An American war memorial overseas is any permanent object put in place in an overseas location to commemorate Americans involved in or affected by a conflict or war in that area. These war memorials can be put in place by military units or veterans organizations to remember their fallen compatriots. They can be erected by family members to commemorate their loved ones or mark the spot where they fell. They can be installed by local organizations to recall the historical events in the area or as appreciation to their liberators. They can be constructed by the host nation as an official appreciation of the contributions of the United States of American and her citizens.

In most cases, neither the United States government nor local governments have the responsibility or the resources to document and maintain these sites.
American war memorials overseas include: