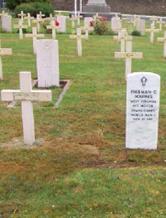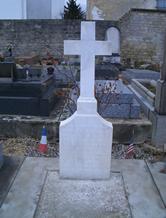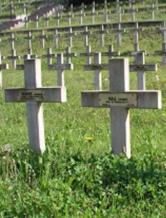 Clockwise from top left: Harry King, Poperinge, Belgium; Freeman Squires, Brest, France; Richard Hall, Moosh, France; Moncure Robinson, St Germain-en-Laye, France
Over one thousand American War Dead lie in churchyards, foreign cemeteries, or in the fields where they fell in overseas locations throughout the world. Often these gravesites are unmaintained and undocumented. Examples include:
-A World War I Medal of Honor winner lies in a churchyard cemetery in Montenegro.
-Over two hundred American POWs from the war of 1812 lie in Dartmoor in the United Kingdom.
-American sailors are buried in Tripoli and on the Island of Menorca.

American War Memorials Overseas works to locate, document, and preserve these scattered burials.