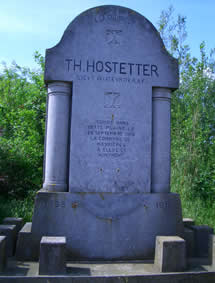 LT Hostetter, Masnieres, France
American War Memorials Overseas, Inc. is a 501 (c) (3) non profit corporation. We are entirely dependent on donated funds for our operations. Please consider a donation to help us continue our important work.

You may donate by the following methods:
You can also help us with your time or expertise:
Thank you for helping us keep alive the memory of the contributions of our brave warriors throughout the world!