Monuments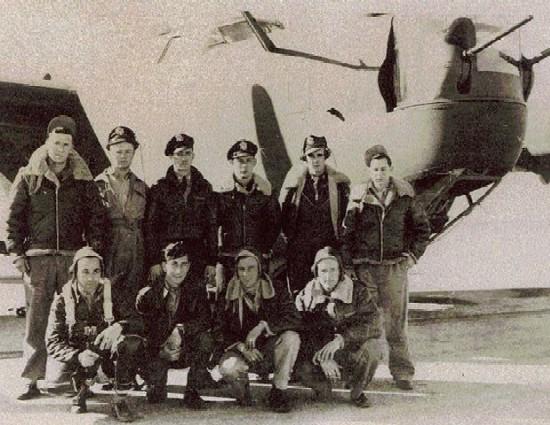 Name:
Dana Raymond Wemette
Unit:
850th Bomber Squadron, 801st Bomber Group, He
Date of Death:
1944-07-05
Cemetery:
Epinal American Cemetery, Epinal, France
Decoration:
Air Medal with Oak Leaf Cluster
Comments:
The B-24 number 41-29599 named BOOTS took off at 2331 on 4 July 1944 from Harrington, UK to deliver supplies to the French resistance (Operation Peter). The plane was shot down by flak over Lagney le Sec, France, at 2am on the morning of 5 July. The entire crew of ten was killed. MACR 6991. T/Sgt Wemette was the radar operator. He is front row left in the picture.