Monuments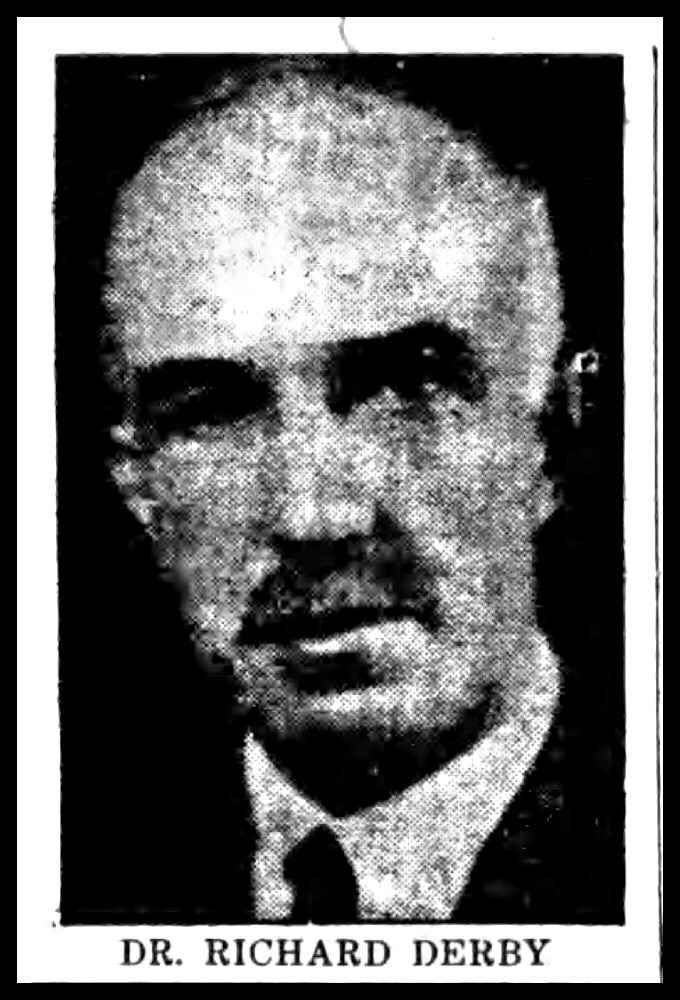 Unit:
2nd Infantry Division
Date of Death:
1963-07-21
Cemetery:
Youngs Memorial Cem., Oyster Bay, New York
Comments:
Richard Derby was born on April 7, 1881 in New York. He was the son of Richard Henry and Sarah Coleman (Alden) Derby. He was graduated Bachelor of Arts in Harvard in 1903 and Doctor of Medicine in Columbia in 1907. Richard served as a Division surgeon of the 2nd Infantry Division and was an author of the book "Wade in, Sanitary!". He died on jul 21, 1963 in Vermont at the age of 82 and is now buried in the Youngs Memorial Cemetery, Oyster Bay, Nassau County, New York, USA. A stone memorial was also built in there in his honor.