Monuments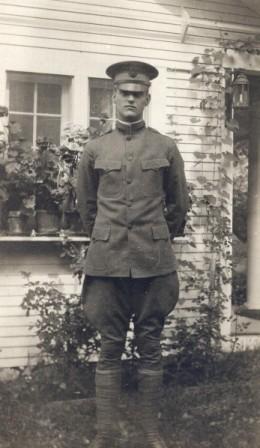 Name:
Norman Delafield Dubois
Unit:
149th Field Artillery, 42nd Division
Date of Death:
1918-07-15
Cemetery:
Churchyard, Cuperly, France
Comments:
Death Notice
New York Times
30 Jul 1918


Du Bois - Killed in action near Rheims (Reims), July 11, Norman Delafield Du Bois, 2nd Lieutenant, 149th Field Artillery, son of Clara and the late Cornelius D. Du Bois of Montclair, New Jersey.

A 1917 graduate of Williams College, Mass, Class of 1916. Son of Cornelius D. Dubois of 14 Walden Place, Montclair. Killed in action.

2LT Du Bois was buried in a lone isolated grave on the north side of a church in Cuperly, France, near where he was KIA,

2nd Lt. Norman D. Dubois, USAR, Battery D. 1st Battalion, 149th U.S. Field Artillery Regiment (Light), 67th Field Artillery Brigade, 42nd Division, AEF. Awarded the Purple Heart Medal for action against the enemy. KIA while serving as an Platoon Leader with Battery D. during an enemy counter battery artillery strike upon his battery's position while in direct support of the French 43rd Division outside of the French town of Souam, France during The Champagne-Marne Defensive on the afternoon of Monday, July, 15th, 1918.