Monuments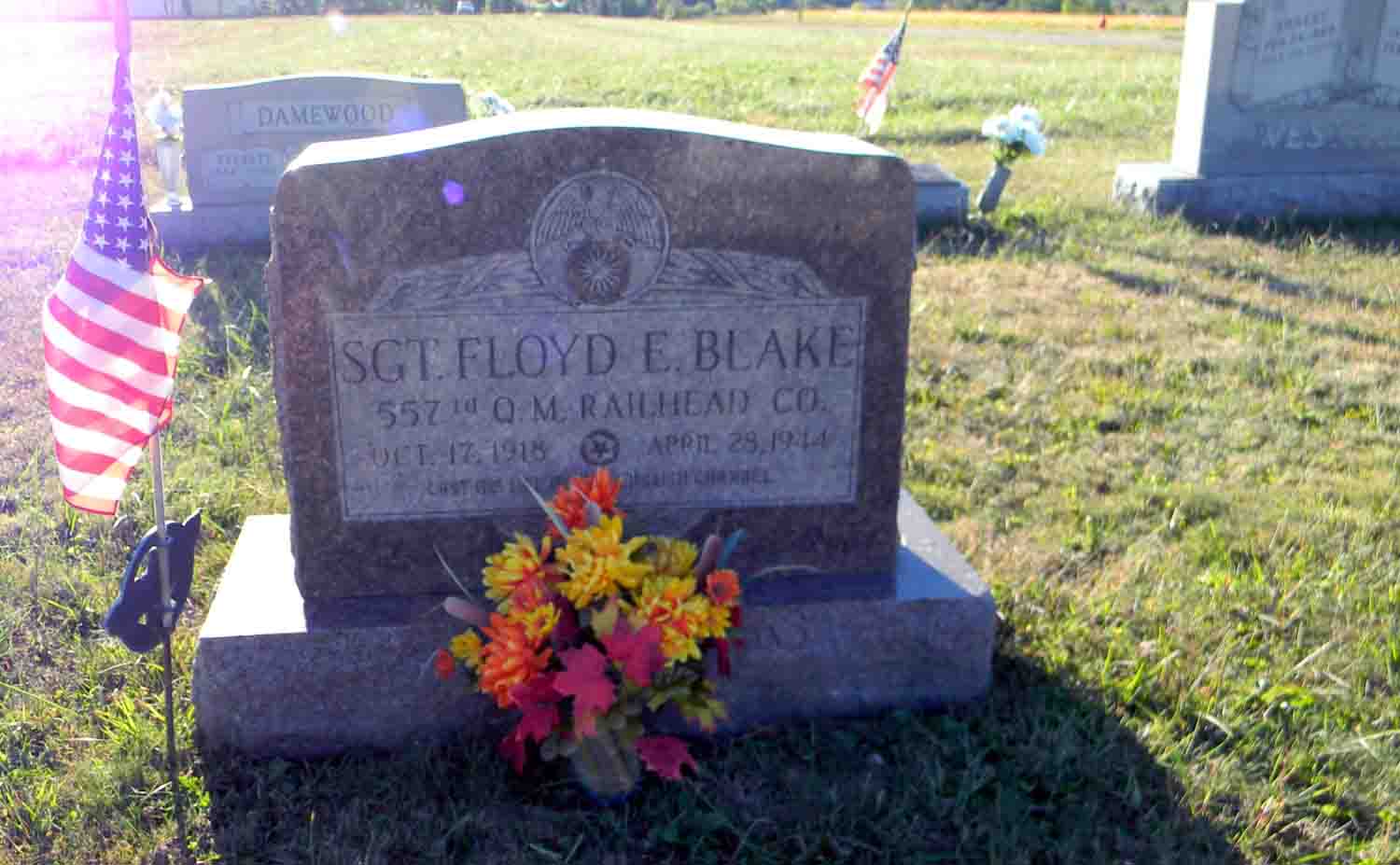 Rank:
Technician 4th Grade
Unit:
557th Quartermaster Raildhead Company
Date of Death:
1944-04-28
Cemetery:
Tuppers Plains Christian Cemetery, Ohio
Comments:
Floyd Edward Blake was born on October 17, 1918 in Belleville, Wood County, West Virginia. He was the son of Winfred and Mamie Grim Blake. He joined the army on August 4, 1942 and was assigned to the Quartermaster's Corps at Camp Adair, Oregon. He was further trained at Fort Benning, Georgia and Fort Riley, Kansas. His last service in the states was at Fort Breckenridge, Kentucky, from where he was sent overseas in October 1943. He was killed during the Exercise Tiger--one of the large-scale rehearsals for the D-Day invasion of Normandy. This took place in April 1944 in Slapton Sands, Devon in the UK. An Allied naval convoy involved in the exercise was attacked by German submarines, and coordination and communication problems resulted in friendly fire deaths. At least 749 American servicemen were killed. Because of the impending invasion of Normandy, the incident was highly classified and the full story did not come out until years later after the war. He died on April 28, 1944 at the age of 25 and is now buried in Tuppers Plains Christian Cemetery, Tuppers Plains, Meigs County, Ohio, USA.