Monuments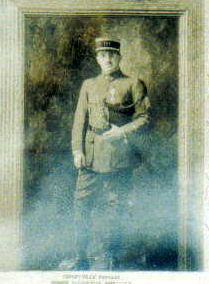 Name:
Ferdinand Cap de Vielle
Unit:
170th Infantry Regiment (French)
Date of Death:
1918-10-03
Cemetery:
Nécropole nationale de Sommepy-Tahure (51), F
Comments:
Born 27 July 1893, he enlisted in the French Army. Cap de Vielle was one of the many American volunteers who fought for France during WWI. He fought in and survived some of the fiercest fighting of the war, including Champagne (1915), Verdun (1916), Aisne-Champagne (1917), and the 2nd Marne (1917). He was commissioned as an officer in the French Army in 1917. Killed in action in Orfeuil.