Monuments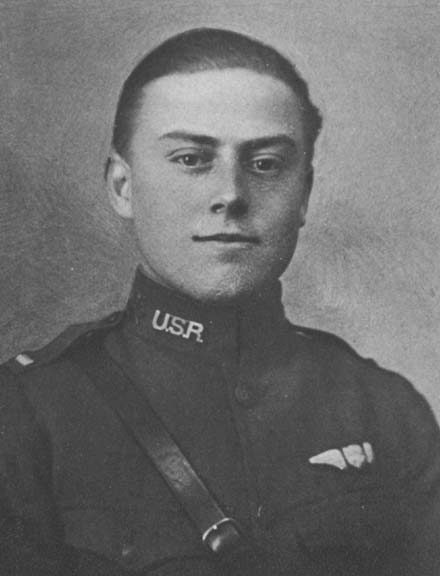 Name:
William Clarkson Potter
Date of Death:
1918-10-10
Cemetery:
Suresnes American Cemetery, Suresnes, France
Decoration:
Distinguished Service Cross and French Croix de Guerre
Comments:
Born July 31, 1896, in Dinard, France. Son of Clarkson and Mathilde Allien Potter. Home, Paris, France. Educated Wixenford Preparatory and Harrow Schools, England, and Princeton University, Class of 1919. Joined American Field Service, June 10, 1916; attached Section One until December 10, 1916. Joined Norton-Harjes Ambulance Corps. Enlisted U. S. Aviation, August, 1917. Trained Tours, Issoudun, and Clermont-Ferrand. Commissioned First Lieutenant, November, 1917. September, 1918, attached 20th Day Bombing Squadron. Killed in action over lines, near Dun-sur-Meuse, October 10th, 1918.