Monuments
35th Infantry Division Memorial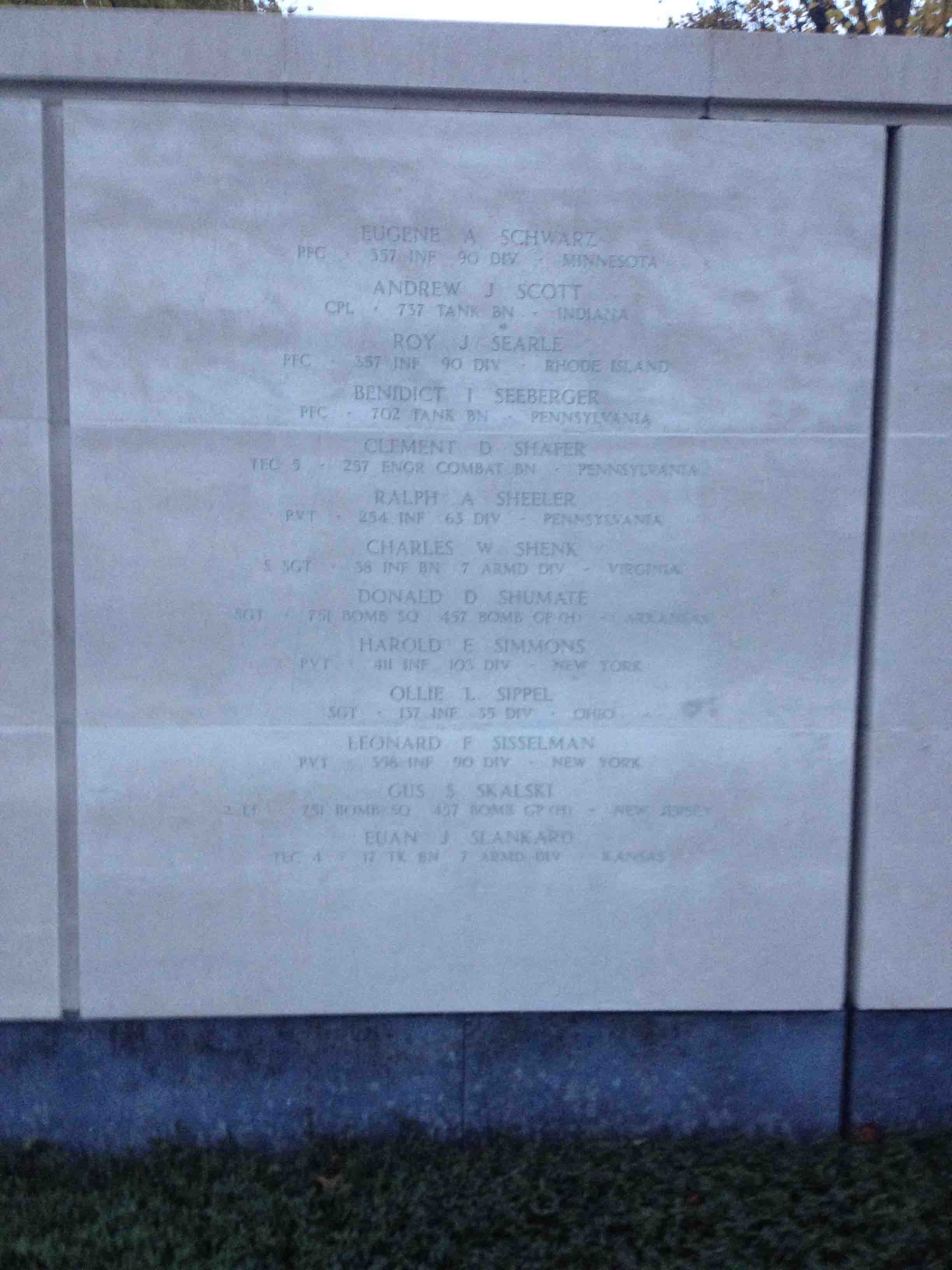 Unit:
737th Tank Battalion
Date of Death:
1944-09-18
Cemetery:
Lorraine American Cem. and Memorial, France
Plot:
Tablets of the Missing
Comments:
Andrew J. Scott entered the military service in Indiana. He served in the 737th Tank Battalion as a Corporal during World War II. He was declared "Missing in Action" on September 18, 1944 during the battle for liberation of Agincourt, France and is commemorated on Tablets of the Missing, Lorraine American Cemetery and Memorial, Saint-Avold, Departement de la Moselle, Lorraine, France.