Monuments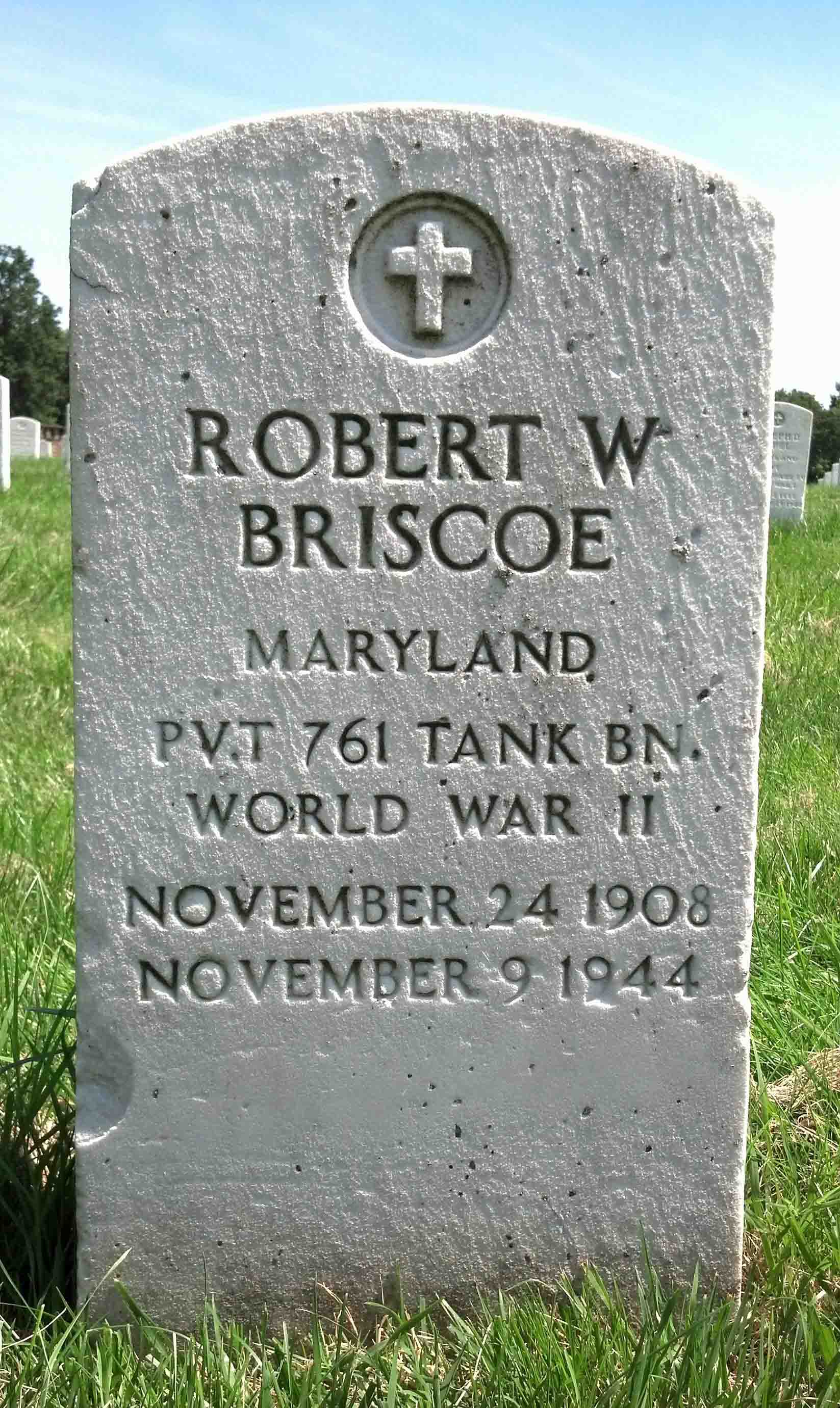 Unit:
761st Tank Battalion
Date of Death:
1944-11-09
Cemetery:
Baltimore National Cemetery, Maryland
Comments:
Robert W. Briscoe was born on November 24, 1908 in Maryland. He resided in Baltimore, Maryland prior to the war. He enlisted in the Army on July 29, 1943 in Baltimore, Maryland. Robert served as a Private, 761st Tank Battalion, U.S. Army during World War II. He was "Killed In Action" near Vic-sur-Seille, France during the war and is now buried in the Baltimore National Cemetery, Baltimore, Baltimore City, Maryland, USA.