Monuments
B-24 (42-7730) Crash Site Memorial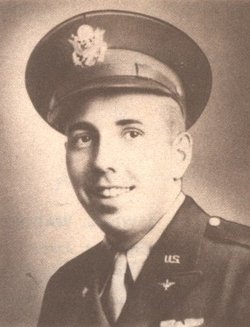 Name:
Norman Francis Jr. Taylor
Unit:
718th Bomber Squadron, 449th Bomber Group
Date of Death:
1944-01-30
Cemetery:
Arlington National Cemetery Arlington,Virgini
Grave:
Section 34 Site 3280
Decoration:
Air Medal and Purple Heart
Comments:
2LT Norman Francis Taylor Jr. was born on November 15, 1918 and was from Wilmington, Delaware. He was killed on January 30, 1944 while serving as a crew member (Navigator) on B-24 (42-7730) 718th Bomber Squadron, 449th Bomber Group, 47th Bomber Wing when his plane was shot down by an enemy fighter. B-24 (42-7730) was part of a large bombing raid on an airfield in Campoformido, Italy. On the return trip, the formation was attacked by enemy fighters and the plane was shot down with a complete loss of life. The plane crashed in Campolongo where the town placed a plaque in 2011 to remember the sacrifice of the crew.