Monuments
Santo Tomas Internment (POW) Camp Marker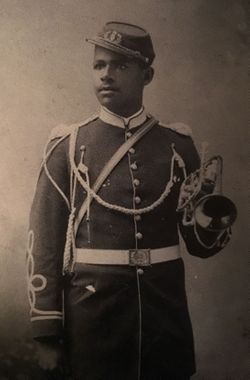 Name:
Walter Howard, Sr. Loving
Unit:
Philippine Constabulary Band
Date of Death:
1945-02-01
Comments:
Born in December 1872; a Spanish-American War veteran, prisoner at the Santo Tomas Prisoner who was executed just before the Prisoner liberation. From Find a grave: Black-American soldier, Philippine-American War veteran, acclaimed musician, composer, and martyr. He organized and directed the world-renowned Philippine Constabulary Band prior to WWI. Retiring in Commonwealth, he was interned with his wife, Edith at the Santo Tomas camp in 1942. Eventually allowed to return to the couple's home in Ermita due to his declining health, he and Edith became separated during the Battle of Manila in 1945. He was seized and killed by Japanese soldiers, and his remains were never recovered When the American forces returned to the Philippines in early 1945, thousands of Japanese troops decided to fight till death on the streets and buildings of Manila. The Japanese set the city on fire and there was chaos all around the city. The Loving family tried to escape by running towards the shores of Manila Bay but a Japanese soldier separated Col. Loving and his wife. Edith Loving was sent to Bay View Hotel in Ermita with the other women. The last Edith saw her husband was he was being led away with hundreds of other prisoners to Luneta. A Filipino witness claimed that the prisoners that were led to Rizal Park were ordered by the Japanese to run to the beach. Some men tried to help Col. Loving but he told them to save themselves. It was believed that Col. Loving was beheaded by the Japanese at Rizal Park, which was the same place where he led his band on his farewell concert years earlier.