Monuments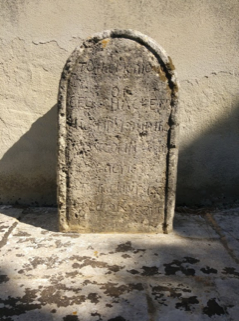 Unit:
Gunboat No 2, US Navy
Date of Death:
1806-07-08
Cemetery:
Syracuse (Siracusa)- Non-Catholic Cemetery, Sicily, Italy
Comments:
George S. Hackley was born around 1880 and was a Midshipman in the US Navy fighting in the first Barbary War. He served on Gunboat Number 2. He died on July 8, 1806 and is buried in the Non-catholic cemetery in Syracuse, Italy. FROM NAVY RECORDS: Hackley, George S. Midshipman, January 3, 1801. Served in U. S. S. Essex during Quasi-war with France; General Greene in ordinary a t Washington Navy Yard, 1802-1803; Essex, John Adam ~ ,and Scourge in the Mediterranean, 1804-1805; Gunboat No. 2 preparing for a cruise in the Mediterranean April to July 1805. Died July 8, 1805.