Monuments
B-24 Liberator (42-52759) Crash Memorial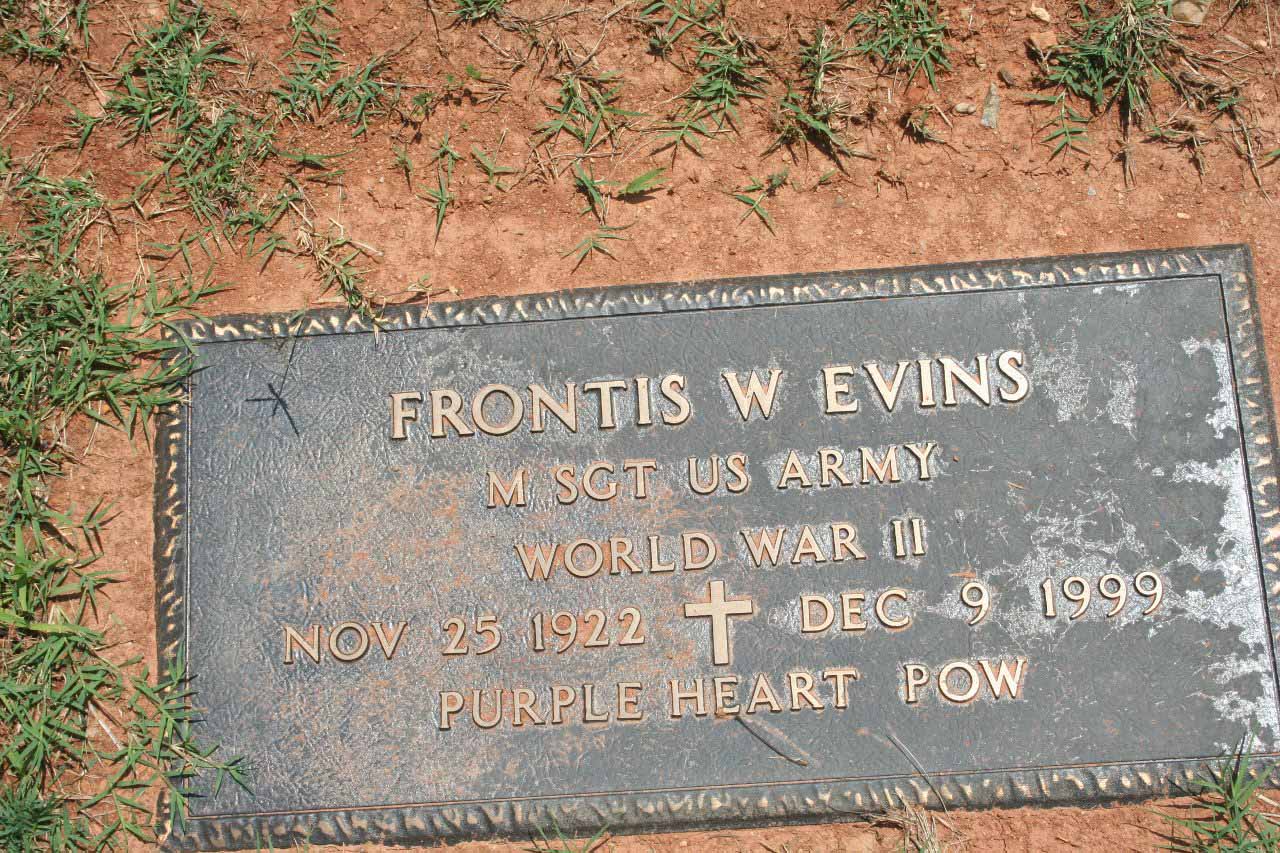 Name:
Frontis Wright, Jr. Evins
Unit:
862nd Bomber Squadron, 493rd Bomber Group
Date of Death:
1999-12-09
Cemetery:
Westminster Gardens, Greensboro, North Carolina
Comments:
Born November 24, 1922 in Anniston. Gunner of an American heavy bomber, a D-24 "Liberator" from the U.S. Army 8th Air Force that crashed on the lawn of the chateau in Chambord after bombing an airport southwest of Paris and being crippled by antiaircraft fire and German fighter planes. He survived the crash, was captured and sent to Stag Luft 1, a prisoner of war camp.