Monuments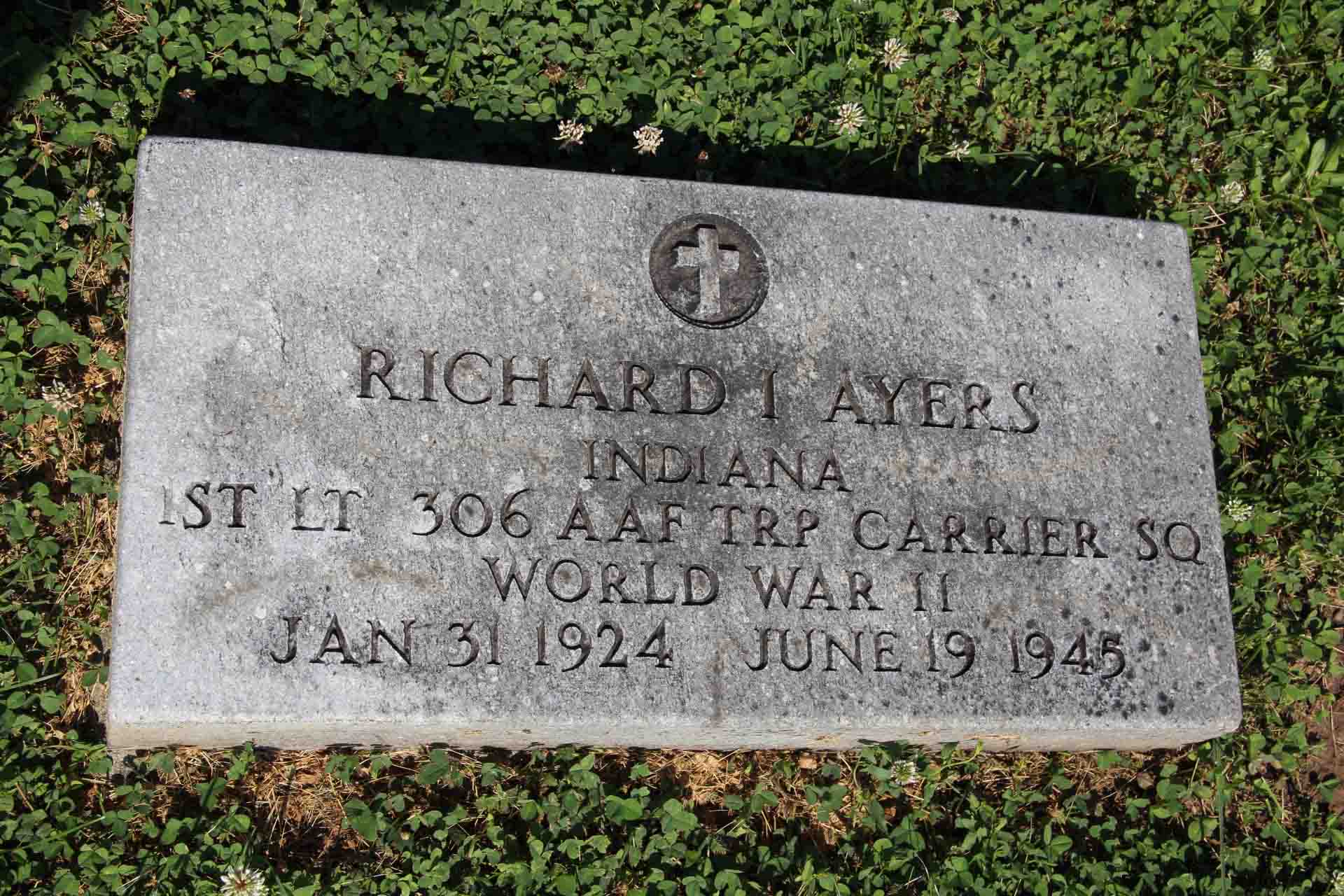 Unit:
306th Troop Carrier Squadron, 442nd Troop Carrier Group
Date of Death:
1945-06-19
Cemetery:
New South Park Cem., Martinsville, Indiana
Plot:
Greenlawn Cemetery Section
Comments:
Richard I. Ayers, aged 21, was born on January 31, 1924. He was the son of Ernest I. Ayers and Beryl Stiles Ayers. He served in the 306th Troop Carrier Squadron as a First Lieutenant during World War II. Richard died on June 19, 1945, and was buried first in the Lisnabreeny Former American Military Cemetery in England. The cemetery closed in 1948 and his remains were exhumed and transferred. He is buried now in the New South Park Cemetery, Martinsville, Morgan County, Indiana, USA.