Monuments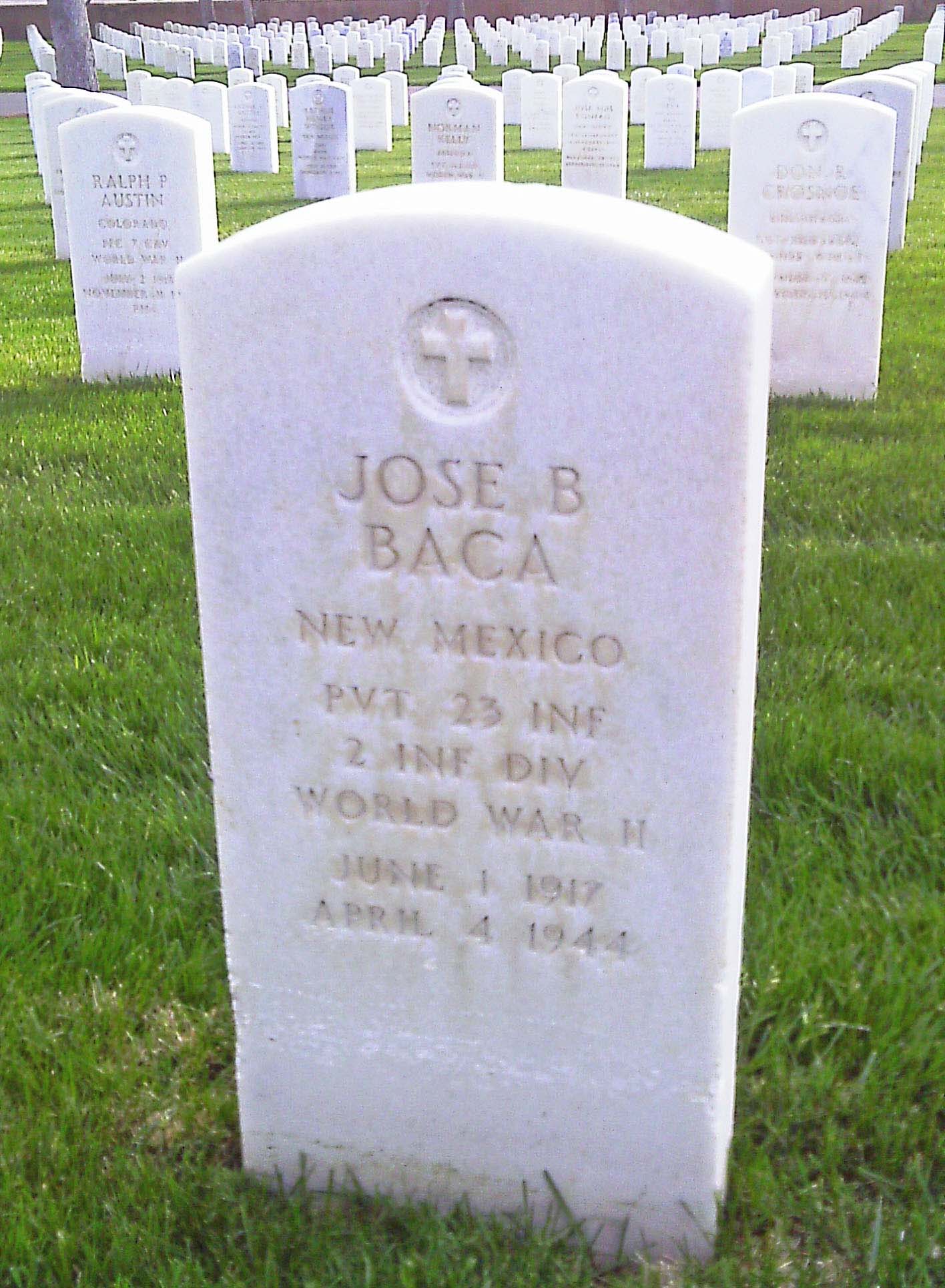 Unit:
23rd Infantry Regiment, 2nd Division
Date of Death:
1944-04-04
Cemetery:
Santa Fe National Cemetery, New Mexico
Comments:
Jose B. Baca, aged 26, was born on June 1, 1917, in New Mexico. He served during World War II with the 23rd Infantry Regiment of the 2nd Infantry Division. Between Oct 1943 and Jun 1944, the 2nd Infantry Division trained in Northern Ireland and Wales. Jose's date of passing and his unit indicate that he passed away during training prior to the D-Day invasion. He died on April 4, 1944, and was buried first in the Lisnabreeny Former American Military Cemetery in England. The cemetery closed in 1948 and his remains were exhumed and transferred. He is buried now in the Santa Fe National Cemetery, Santa Fe, Santa Fe County, New Mexico, USA.
Source of information: www.findagrave.com