Monuments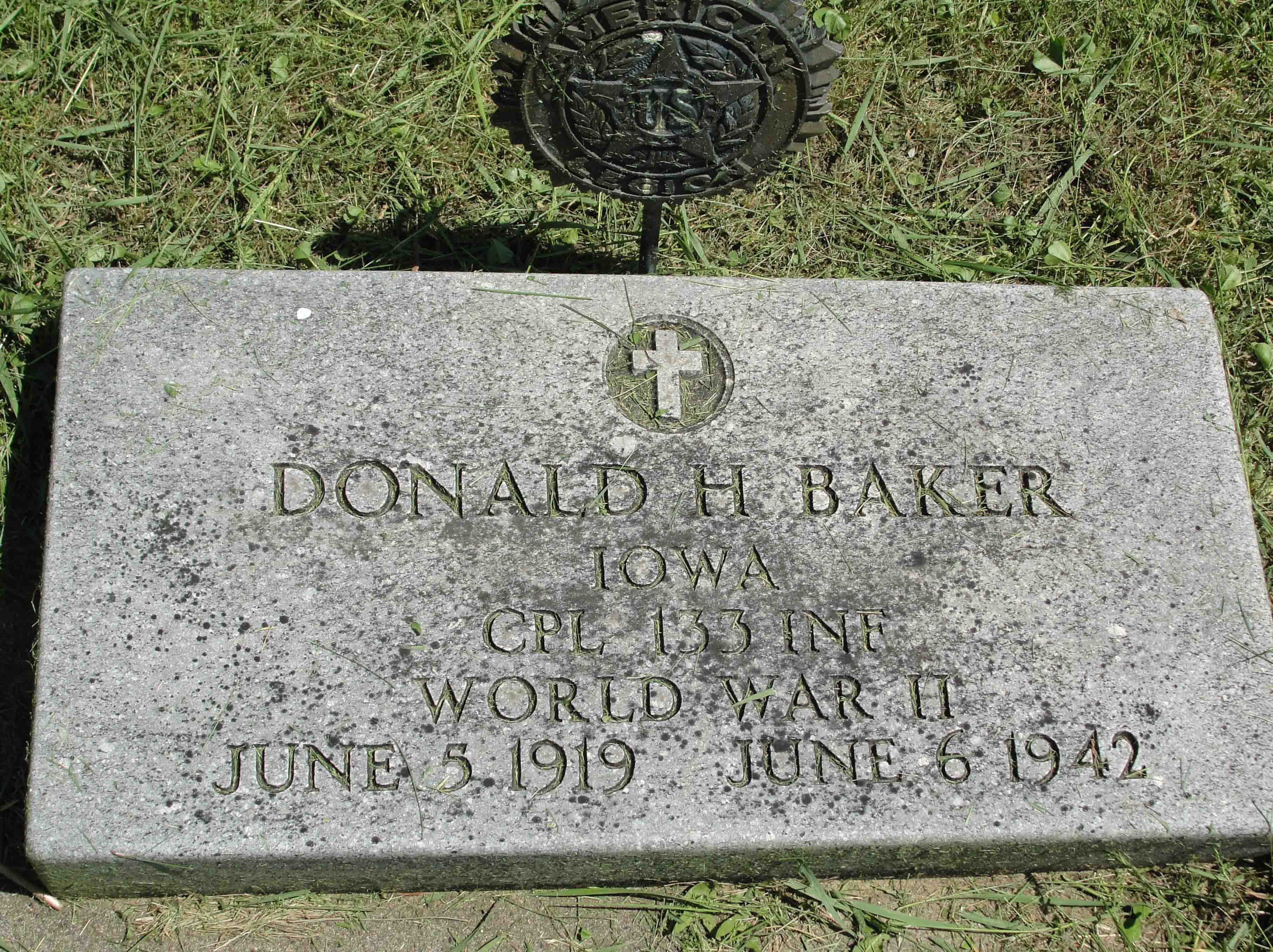 Unit:
133rd Infantry Infantry Regiment
Date of Death:
1942-06-06
Cemetery:
Atlantic Cemetery, Atlantic, Iowa
Comments:
Donald H. Baker, aged 23, was born on June 5, 1919. He was the son of Hugh Melvin Baker and Katherine Beekman Baker. Donald served in the 133rd Infantry Regiment as a Corporal during World War II. He died on June 6, 1942, and was buried first in the Lisnabreeny Former American Military Cemetery in England. The cemetery closed in 1948 and his remains were exhumed and transferred. He is buried now in the Atlantic Cemetery, Atlantic, Cass County, Iowa, USA.