Monuments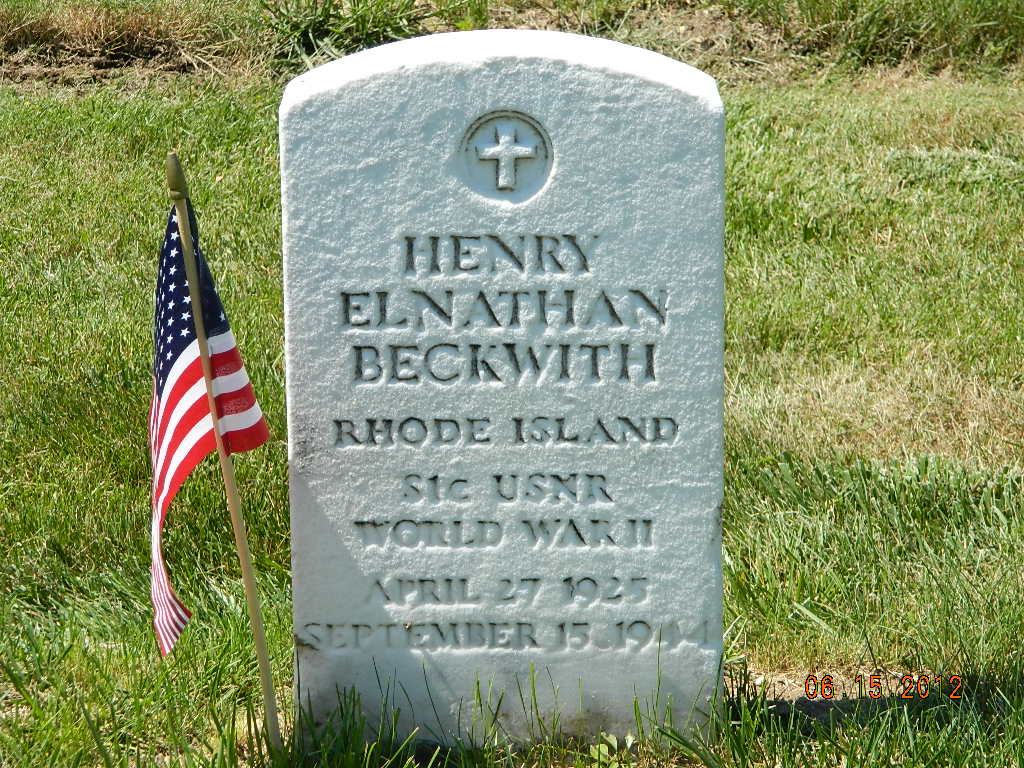 Name:
Henry Elnathan "Nathan" Beckwith
Date of Death:
1944-09-15
Cemetery:
Long Island National Cemetery, New York
Comments:
Henry E. Beckwith was born on April 27, 1925 in Massachusetts. He resided in Rhode Island prior to the war. Henry "Nathan" served as a Seaman First Class on PB4Y-1 #38799, U.S. Navy during World War II. S1C Beckwith died while on a dinghy after his PB4Y-1 sank in the stormswept sea off the coast of Donegal Bay, Ireland on September 14, 1944. He was buried first in the Lisnabreeny Former American Military Cemetery in England. The cemetery closed in 1948 and his remains were exhumed and transferred and is buried now in the Long Island National Cemetery, East Farmingdale, Suffolk County, New York, USA.
Source of information: www.findagrave.com