Monuments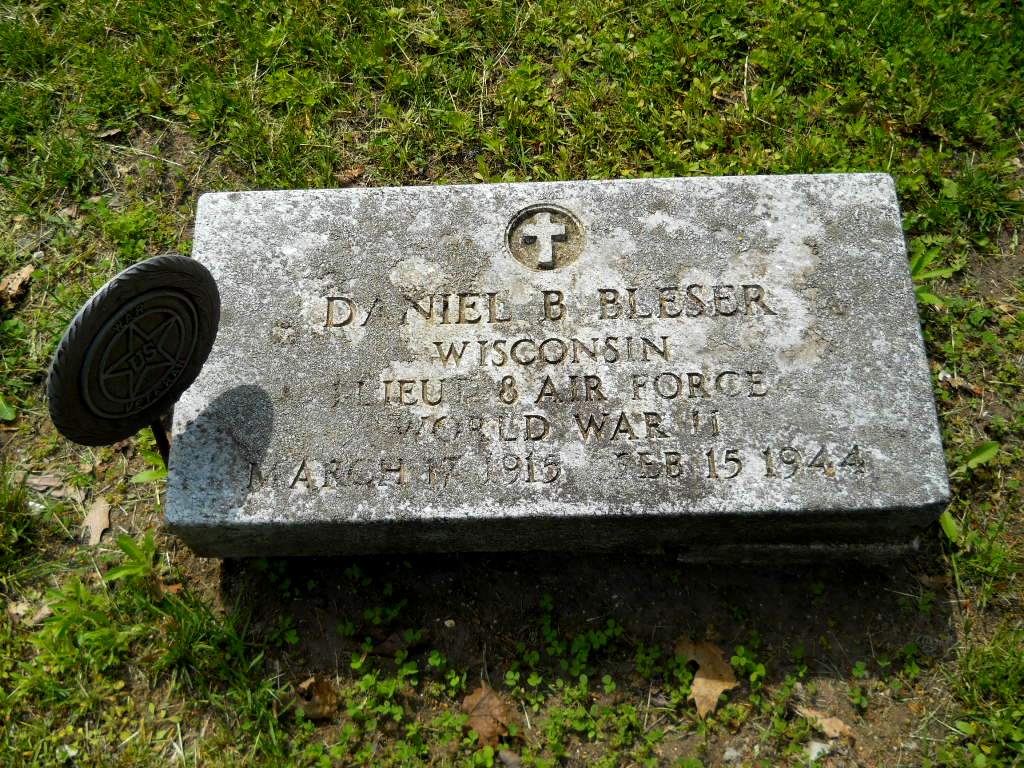 Date of Death:
1944-02-15
Cemetery:
Evergreen Cemetery, Manitowoc, Wisconsin
Comments:
Daniel B. Bleser, aged 28, was born on March 17, 1915. He attended Lincoln high school and was graduated from Lake Forest Academy in Illinois and later from Lawrenceville academy in New Jersey, a preparatory school for Princeton University. He also attended Princeton and the Babson institute.

Returning to Manitowoc, Wisconsin, he joined with his father in the operation of the Bleser Brewing company in 1937. His father died in 1939.

1LT Bleser enlisted in the RCAF in September 1941 and trained at Toronto, Canada. He was commissioned and received his wings in August 1942 and was assigned to Prince Edward Island for advanced navigation training. The next month he went overseas to England and in July, 1943, transferred to the Eighth U.S. Army Air Force.

He was killed over Northern Ireland piloting a bomber plane on February 15, 1944. He was buried first in the Lisnabreeny Former American Military Cemetery in England. The cemetery closed in 1948 and his remains were exhumed and transferred. 1LT Bleser is buried now in the Evergreen Cemetery, Manitowoc, Manitowoc County, Wisconsin, USA.
Source of information: www.findagrave.com