Monuments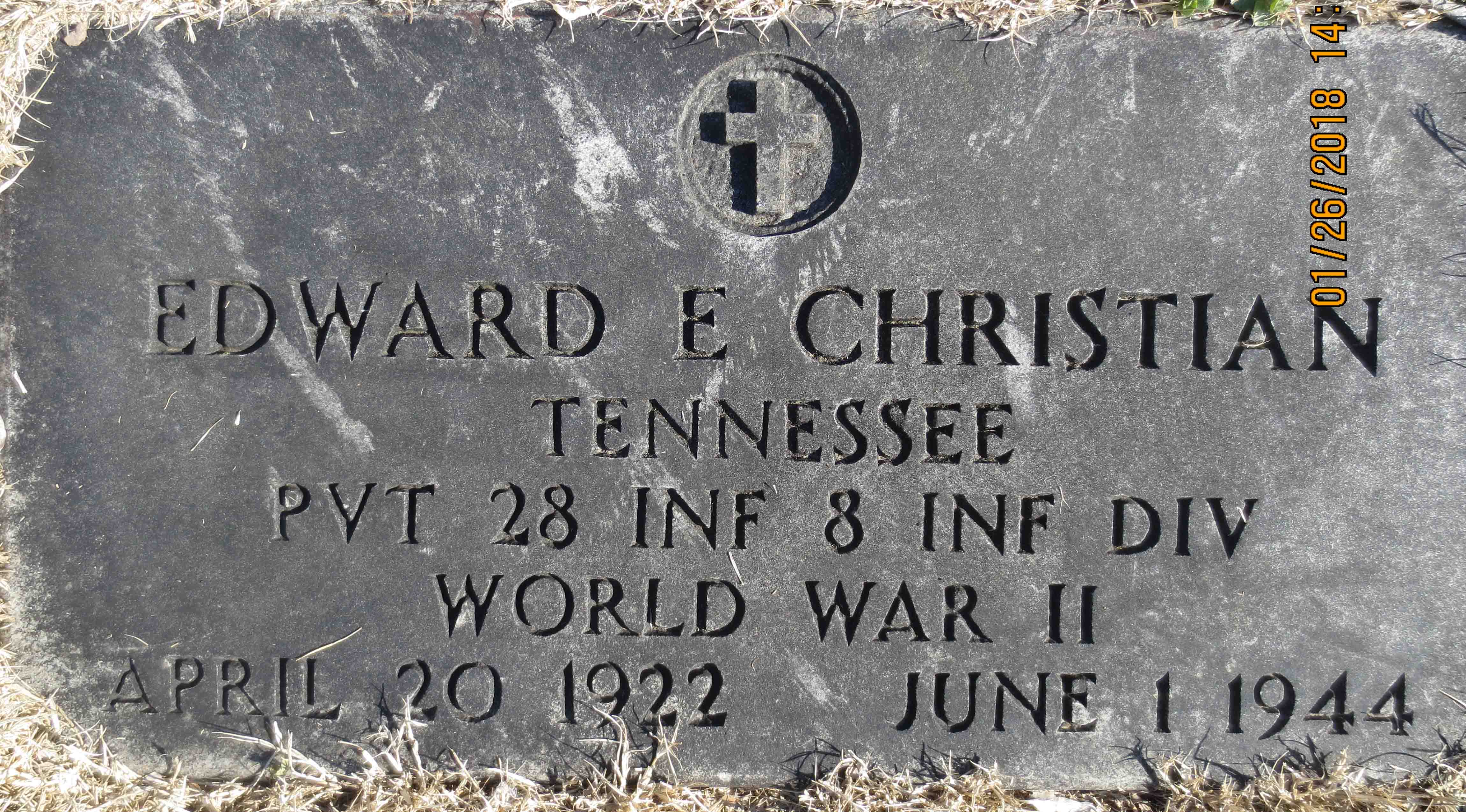 Name:
Edward Earl Christian
Unit:
28th Infantry Regiment, 1st Infantry Division
Date of Death:
1922-04-20
Cemetery:
Cedar Grove Cemetery, Lebanon, Tennessee
Comments:
Edward Earl Christian was born on April 20, 1922 in Cainsville, Tennessee. He was the son of Alton Earl Christian and Ollie May Reynolds Christian. Edward served in the 28th Infantry Regiment, 8th Infantry Division as a Private during World War II. He was Killed in Action in an accident in Northern Ireland on June 1, 1944, at the age of 22, and was buried first in the Lisnabreeny Former American Military Cemetery in England. The cemetery closed in 1948 and his remains were exhumed and transferred. He is buried now in the Cedar Grove Cemetery, Lebanon, Wilson County, Tennessee, USA.