Monuments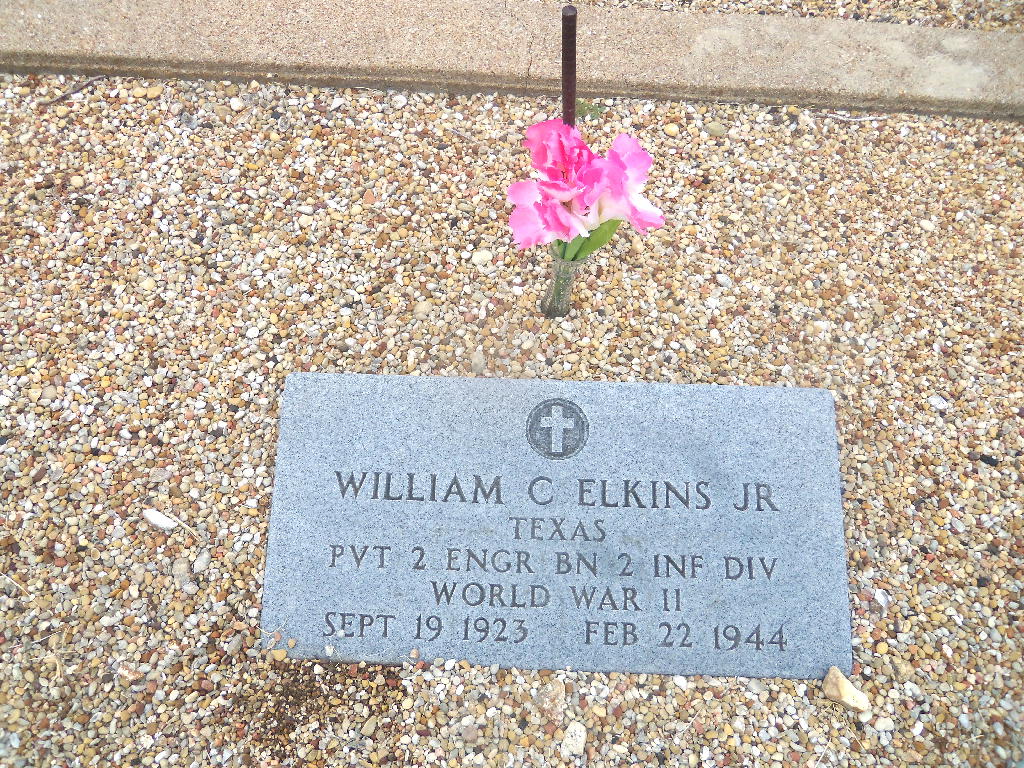 Name:
William C., Jr. Elkins
Date of Death:
1944-02-22
Cemetery:
North Belton Cemetery, Belton, Texas
Plot:
564 - 1 Old Section
Comments:
William C. Elkins, Jr. was born on September 19, 1923. He was the son of William Curtis Elkins and Annie E. Dunn Elkins. William served in the 2nd Engineer Battalion, 2nd Infantry Division as a Private during World War II. He died on February 22, 1944, at the age of 20, and was buried first in the Lisnabreeny Former American Military Cemetery in England. The cemetery closed in 1948 and his remains were exhumed and transferred. He is buried now in the North Belton Cemetery, Belton, Bell County, Texas, USA.