Monuments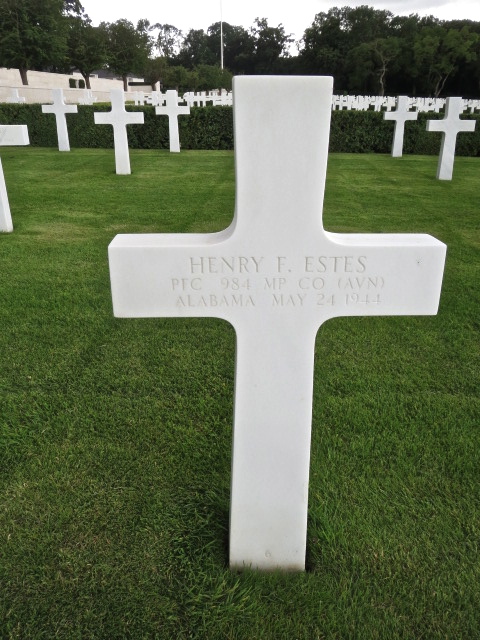 Rank:
Private First Class
Unit:
984th Military Police Company, Aviation
Date of Death:
1944-05-24
Cemetery:
Cambridge American Cemetery, United Kingdom
Comments:
Henry F. Estes was born in 1922 in Albertville, Alabama. He was the son of George Marion Estes and Viola Jarrell Estes. He served in the 984th Military Police Company, Aviation, as a Private First Class during World War II. PFC Estes died on May 24, 1944 and was buried first in the Lisnabreeny Former American Military Cemetery in England. The cemetery closed in 1948 and his remains were exhumed and transferred. He is buried now in the Cambridge American Cemetery, Cambridge, United Kingdom.