Monuments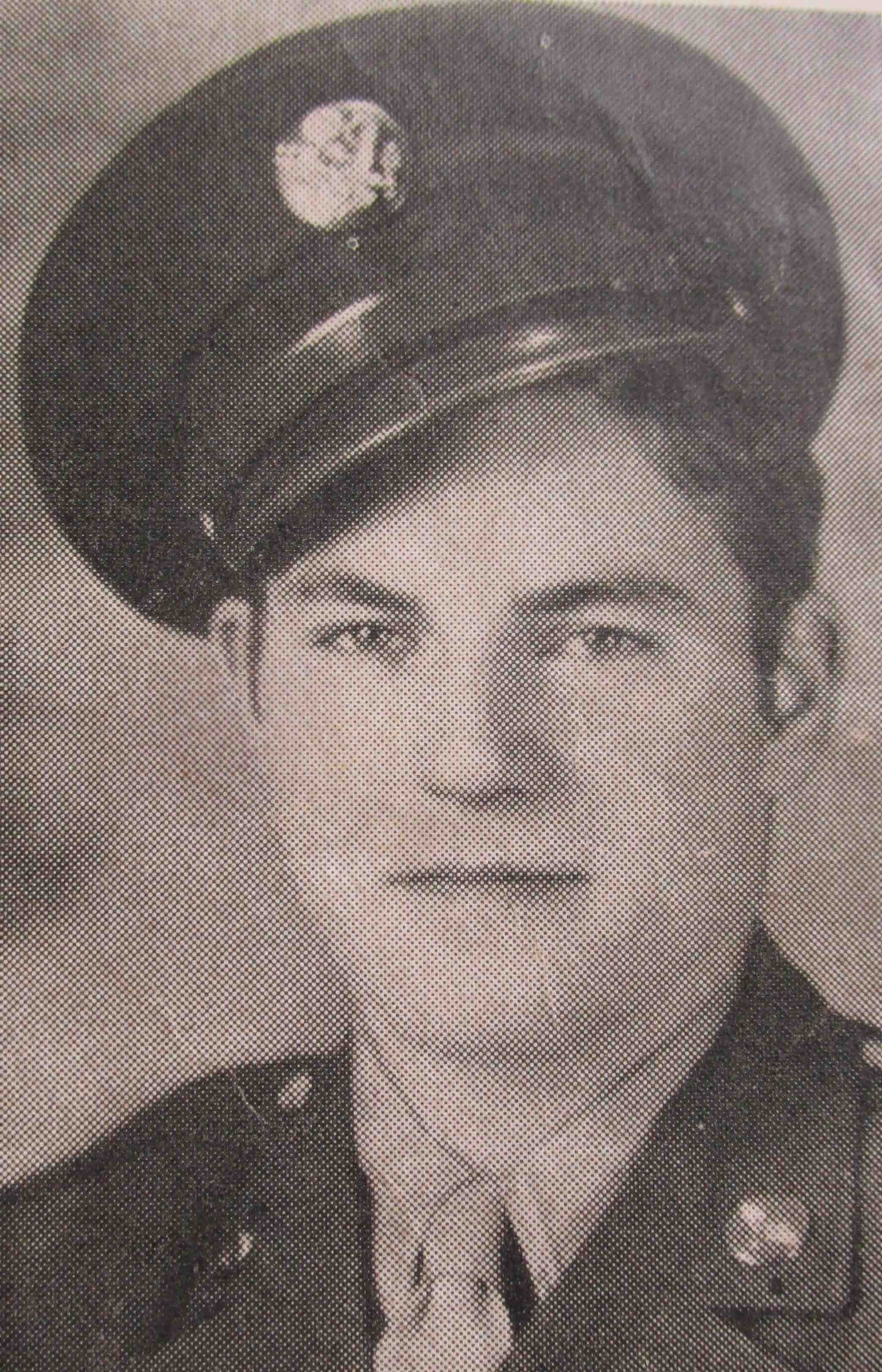 Date of Death:
1944-02-14
Cemetery:
Evergreen Cem., Prairie du Chien, Wisconsin
Comments:
Patrick Arthur Fisher was born on December 17, 1922, in Prairie du Chien, Wisconsin. He was the son of William Wesley Fisher and Rosella May Michael Fisher. Patrick attended Bonney and Wagner schools on DuCharme Ridge, coming to Prairie du Chien in October 1941. Before entering services, he was employed at the American Steel company at Gary, Ind. He entered the Army Air Corps on November 10, 1942, and received his training at Indianapolis, Ind., and Miami Beach, Fla. He was the first engineer and gunner on a B-17 bomber assigned to a Provisionary Bomb Group, and when home, expected to be sent into action on his return. After a week's furlough, he left for Ardmore, Okl., and had been heard from only once since that time.

The official casualty report states that Patrick's death was due to anoxemia, caused by the failure of his oxygen bottle. He died within hours of reaching land while on a flight from the United States. SSGT Fisher was buried first in the Lisnabreeny Former American Military Cemetery in England. The cemetery closed in 1948, and his remains were exhumed and transferred. He is buried now in the Evergreen Cemetery, Prairie du Chien, Crawford County, Wisconsin, USA.
Source of information: www.findagrave.com