Monuments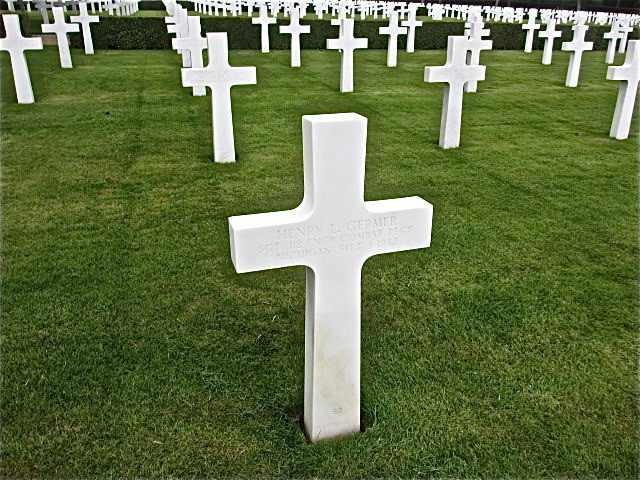 Unit:
112th Engineer Combat Battalion
Date of Death:
1942-09-05
Cemetery:
Cambridge American Cemetery, United Kingdom
Comments:
Henry L. Germer entered the military service in Michigan. He served in the 112th Engineer Combat Battalion as a Sergeant during World War II. He died on September 5, 1942 and was buried first in the Lisnabreeny Former American Military Cemetery in England. The cemetery closed in 1948 and his remains were exhumed and transferred. SGT Germer is buried now in the Cambridge American Cemetery, Cambridge, United Kingdom.