Monuments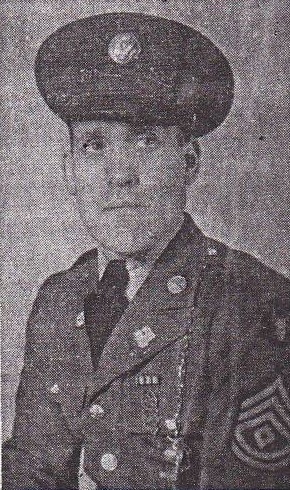 Unit:
168th Infantry Regiment, 34th Infantry Division
Date of Death:
1942-06-28
Cemetery:
Graceland Cemetery, Knoxville, Iowa
Comments:
Staff Sergeant Gilson was born on September 21, 1903, and was a native of Knoxville, Tennessee. He was the son of John and Anna Dickerson Winn, and spent his boyhood days in Knoxville, where he graduated from the local high school. Later, he attended college in Detroit, Michigan, and the Cummings School of Art in Des Moines, Iowa, and worked as a decorator. Prior to leaving for army service, he was head of a WPA art project in Des Moines.

During his residence in Des Moines, Bob was a member of Company B, 168th Infantry Regiment of the Iowa National Guards. When the mobilization of the guard troops took place early in 1941, Sergeant Gilson went to Camp Claiborne, La., where he was stationed until October 1942, when men over 28 years old were discharged from army duty. He had been offered and was considering accepting a good position in Washington, D. C. However after the attack on Pearl Harbor, he said "I feel like I could do more for my country by going back into the army than in the defense job in Washington. I want to go across and do my part in defending my country."

He re-enlisted and went to Fort Dix, NJ, embarkation port for the troops of the 34th Division, leaving the United States. It was thought that he was with the large convoy of troops that landed in Ireland. SSGT Gilson was stationed in Northern Ireland and was killed in a motor accident. He stated that they were packed up to move soon, the destination of course unknown. SSGT Gilson was buried first in the Lisnabreeny Former American Military Cemetery in England. The cemetery closed in 1948 and his remains were exhumed and transferred. He is buried now in the Graceland Cemetery, Knoxville, Marion County, Iowa, USA.
Source of information: www.findagrave.com