Monuments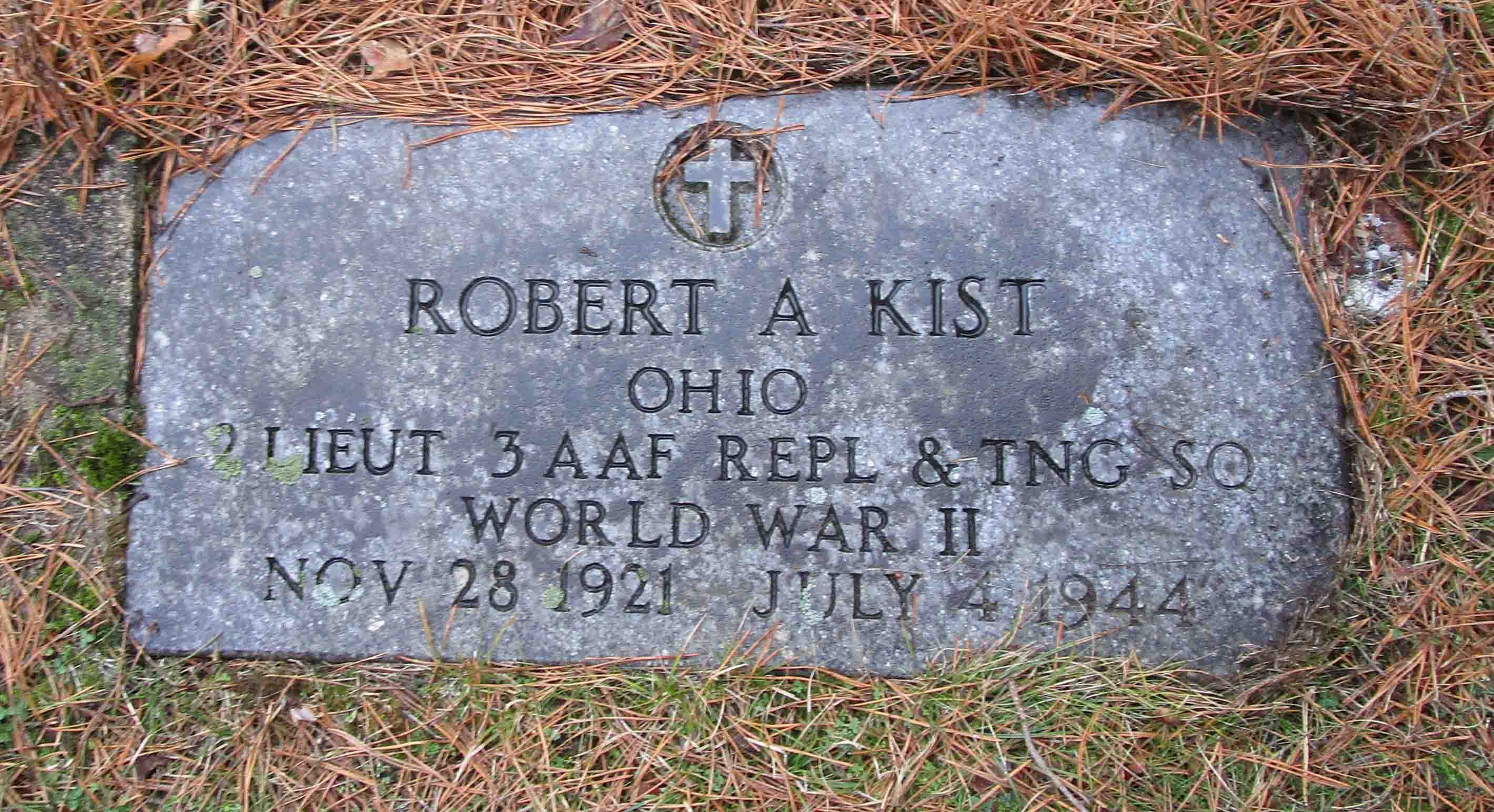 Name:
Robert Anthony Kist
Unit:
3rd Replacement and Training Squadron
Date of Death:
1944-07-04
Cemetery:
Saint Mary Cemetery, Saint Bernard, Ohio
Plot:
Section 25, Lot 279
Comments:
Robert Anthony Kist was born on November 28, 1921 in Ohio. He was the son of William F. Kist and Josephine M. Kist. Robert served as a Second Lieutenant and Co-Pilot on B-26B #41-18072, U.S. Army Air Force during World War II.

On July 4, 1944, his crew failed to return from a short navigational flight out of Toome, North Ireland when their plane crashed in an Antrim hills peat bog, tail first. All men aboard were killed. The crew was buried first in the Lisnabreeny Former American Military Cemetery in England. The cemetery closed in 1948 and their remains were exhumed and transferred. 2LT Kist is now buried in the Saint Mary Cemetery, Saint Bernard, Hamilton County, Ohio, USA.
Source of information: www.findagrave.com, www.americanairmuseum.com