Monuments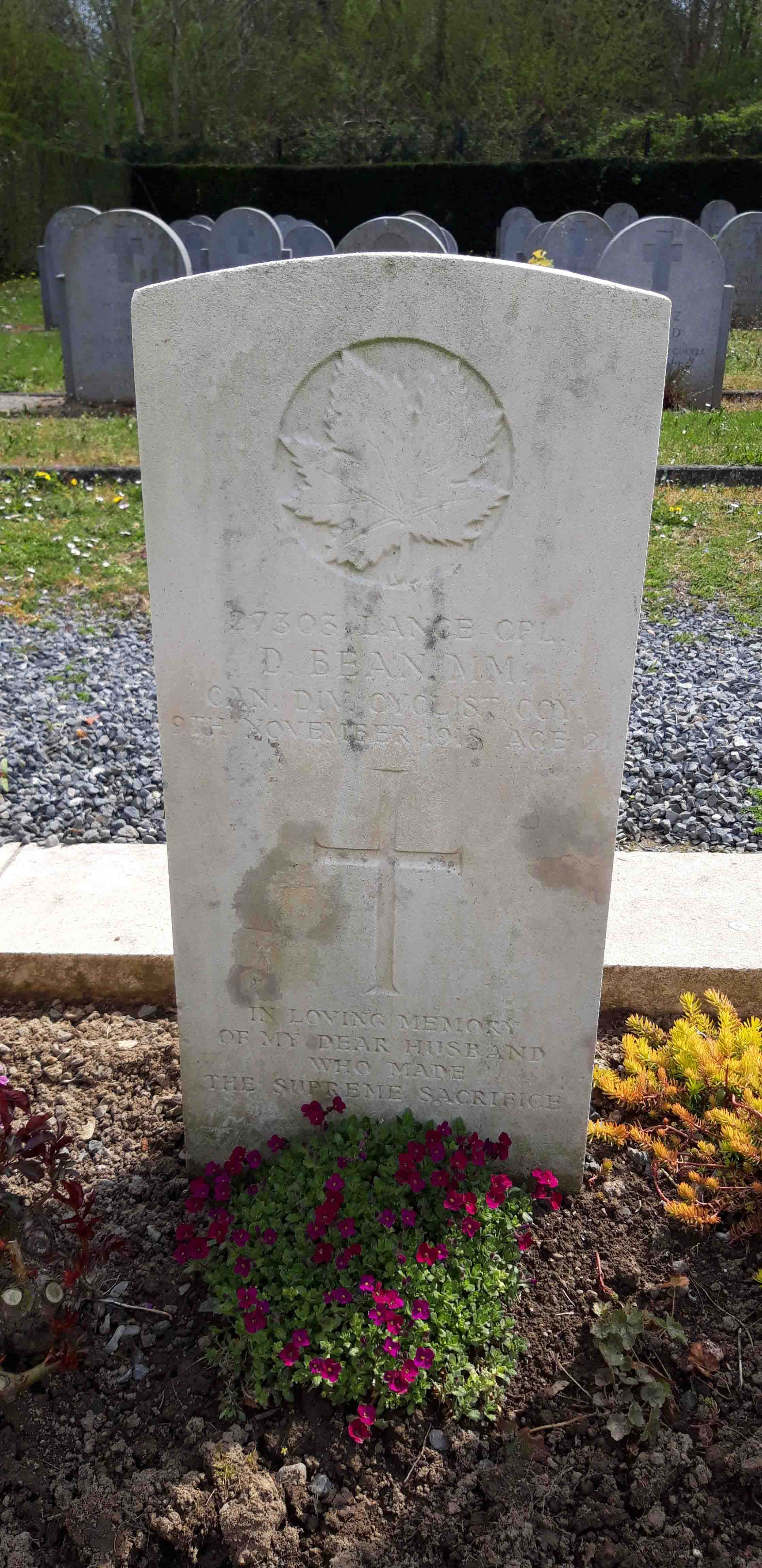 Unit:
1st Canadian Division Cyclist Company
Date of Death:
1918-11-09
Cemetery:
Cuesmes Communal Cemetery, Belgium
Comments:
Delbert Bean was born on August 15, 1896 in North Hatley, Estrie Region, Quebec, Canada. He was the son of Eugene Valentine Bean and Nina M Emery Bean; husband of Ethel Bean (née Smith), of 808, East 14th St., Chester, Pennsylvania. He had three brothers and two sisters. Delbert served in the 1st. Canadian Div. Cyclist Company as a Lance Corporal during World War I. He died on November 9, 1918 in Belgium and is now buried in the Cuesmes Communal Cemetery, Belgium.