Monuments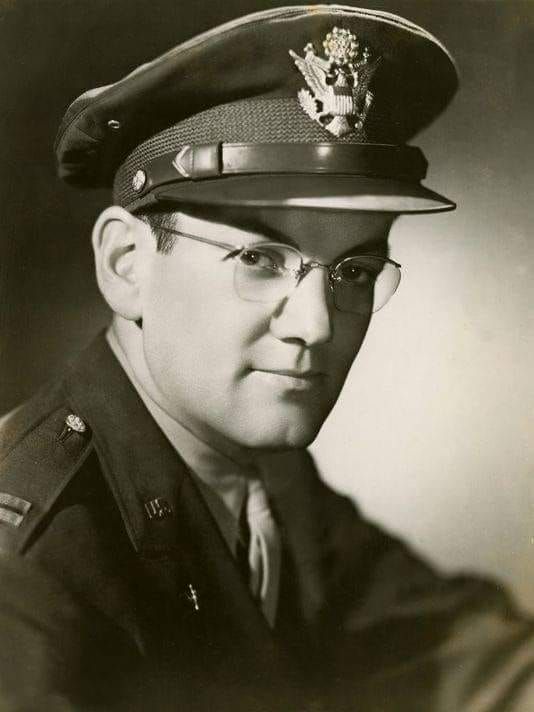 Unit:
418th Army Air Forces Technical Command Band
Date of Death:
1944-12-15
Cemetery:
Cambridge American Cemetery, United Kingdom
Plot:
Tablets of the Missing
Comments:
(Alton) Glenn Miller was born on March 1, 1904 in Clarinda, a small rural southwestern Iowa town, the family soon moved to Grant City, Missouri, where he went to grade school. While working for the town bandsman, he was given a trombone and learning to play proficiently enough, performed with the town band. The Miller family moved again, this time to Fort Morgan, Colorado, where he went to high school, excelling in sports. However, his interest was in dance band music. He skipped his graduation while his mother accepted his diploma so he could journey to Laramie, Wyoming to play in a band. He was headed for a career as a professional musician. There were numerous band opportunities, as the Big Band era was in full swing. He played with several area groups until landing in Boulder, Colorado playing with the Holly Moyer Orchestra which financed his two years at the University of Colorado.

He discontinued his college education so that he could spend full time playing and arranging music which led him to the Ben Pollack Orchestra. He roomed with another rising star, clarinetist Benny Goodman. Finally in 1937, Glenn organized his own band. After a couple of years of trying times, the band was on its way with a booking at the Glen Island Casino, in New Rochelle, New York. Frequent radio broadcasts led to a nationwide following culminating in a series with Chesterfield cigarettes and was soon the most popular Big Band in America. Starting with the band theme song, "Moonlight Serenade" , many Glenn Miller tunes became popular - "In the Mood", "Tuxedo Junction", "I'll Never Smile Again", "Pennsylvania Six Five Thousand" and "Chattanooga Choo Choo". The band appeared in two movies, "Sun Valley Serenade" and "Orchestra Wives."

In 1942, at the height of his career, he worked to join the war effort. Too old to be drafted, he begged and prodded the military. The United States Navy turned him down but he persuaded the the United States Army Air Corps to accept him in the role of organizing a military band to entertain the troops. Glenn soon became part of the Army Specialists Corps with the rank of Captain. For the next year and a half, besides arranging music, he created and directed his own 50-member band which raised millions of dollars in war bond drives. Still wanting to do more, Glenn arranged for overseas duty. Arriving in London, The Glenn Miller Army Air Force Band was extremely busy and in a typical month played at 35 different bases, while performing 40 radio broadcasts in their spare time.

On a foggy day in December 1944, he set out in a single engine C-64 Norseman aircraft from England, headed out over the English Channel for Paris, France. He was to set up arrangements for his band's arrival in Paris and a Christmas program. In the company of an Air force Colonel and the pilot, they disappeared without a trace. After the disappearance of Glenn Miller, the band performed without him, the Christmas concert in Paris and continued to play until after the war. Their last concert before disbandment was in November 1945 for a National Press Club dinner for President Harry S Truman in Washington, DC, where General Dwight Eisenhower, and General Hap Arnold thanked the band and eulogized Glenn Miller. His body was never recovered.

His name is memorialized at the Tablets of the Missing, Cambridge American Cemetery, Cambridge, United Kingdom. He also has a cenotaph located in Arlington National Cemetery and Grove Street Cemetery, New Haven, Connecticut. His boyhood home in Clarinda, Iowa, is preserved with a large boulder cenotaph marker adorning the front lawn. The City also holds the Glenn Miller Music Festival each year in June. "The Glenn Miller Story" was filmed by Universal Studios in 1953.
Source of information: www.findagrave.com