Monuments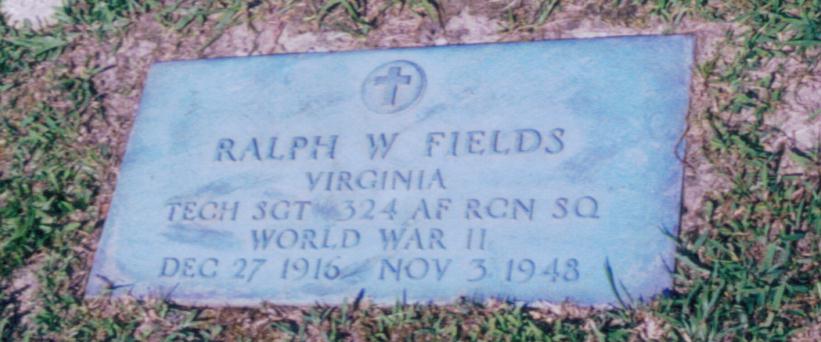 Unit:
324th Reconnaissance Squadron (VLR) Photo, 91st Reconnaissance Group
Date of Death:
1948-11-03
Cemetery:
Clinch Valley Memorial Cemetery and Mausoleum, Virginia
Comments:
Ralph W. Fields was born on December 27, 1916. He was the son of James Franklin Fields and Pearl Sanders Fields. He was the engineer aboard U.S. Air Force RB-29A Superfortress #44-61999. He perished when the reconnaissance-variant bomber, named "Overexposed" collided, in poor visibility weather, with a ridgetop called Higher Shelf Stones, near Glossop, England (approximately midway between Manchester and Sheffield) while on a flight from RAF Scampton to RAF Burtonwood. All 13 aboard were killed.

TSgt Fields is now buried in the Clinch Valley Memorial Cemetery and Mausoleum, Richlands, Tazewell County, Virginia, USA.
Source of information: www.findagrave.com