Monuments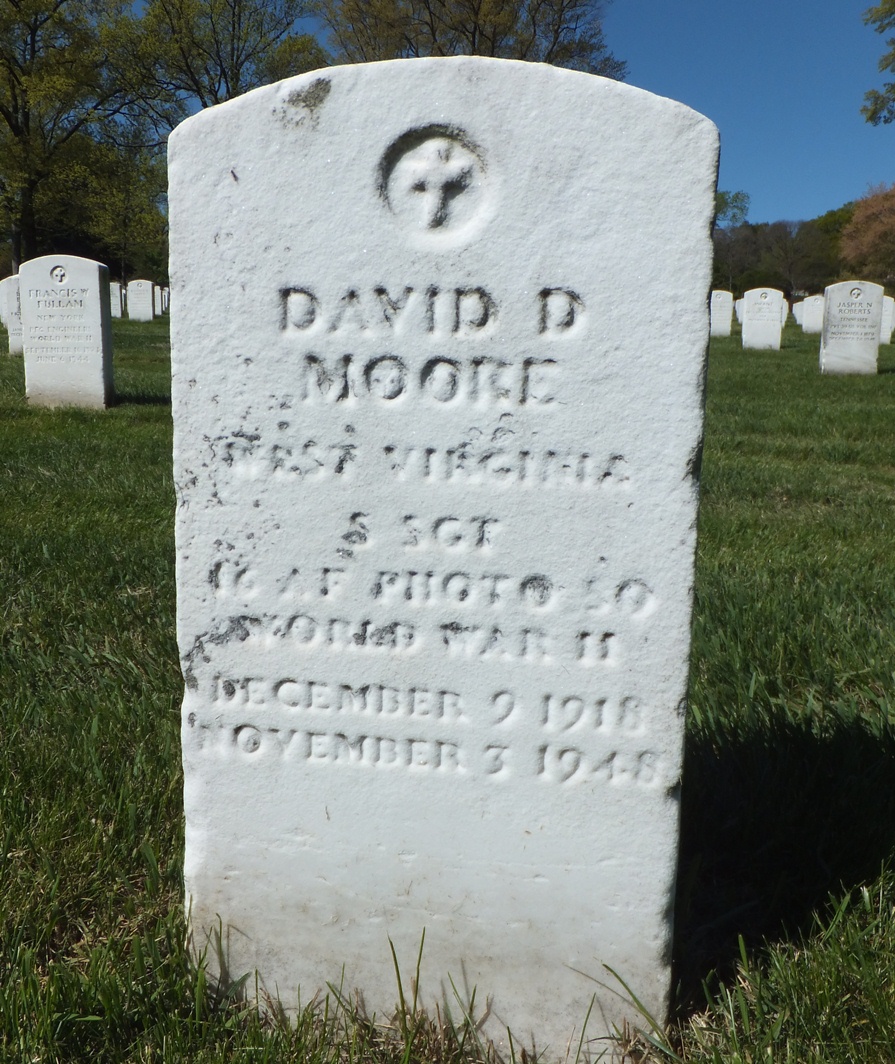 Unit:
16th Photographic Reconnaissance Squadron, 91st Reconnaissance Group
Date of Death:
1948-11-03
Cemetery:
Arlington National Cemetery, Virginia
Comments:
David D. Moore was born on December 9, 1918. He was the radar operator aboard U.S. Air Force RB-29A Superfortress #44-61999. He perished when the reconnaissance-variant bomber, named "Overexposed" collided, in poor visibility weather, with a ridgetop called Higher Shelf Stones, near Glossop, England (approximately midway between Manchester and Sheffield) while on a flight from RAF Scampton to RAF Burtonwood. All 13 aboard were killed.

Sgt Moore is now buried in the Arlington National Cemetery, Arlington, Arlington County, Virginia, USA.
Source of information: www.findagrave.com