Monuments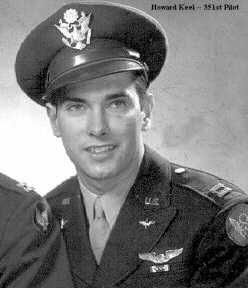 Unit:
4201st Motion Picture Squadron, 91st Reconnaissance Group
Date of Death:
1948-11-03
Cemetery:
Greenlawn Cemetery, Sandyville, Ohio
Comments:
Howard E. Keel was born on April 30, 1919. He was the son of Allen Edison Keel and Norveda Lechner Keel. He was a graduate of East Sparta - Sandyville high school, he won the Distinguished Flying Cross and the Air Medal with three Oak Leaf clusters during the war when most of his missions were completed in the "Holy Terror" series of fortresses, all three of which went down while being operated by other crews. He enlisted in the Air Corps in 1942 and received his pilot's wings at La Junta, Colo., in Feb. 1943. He arrived in the European theater in March 1944.

CPT Keel was the photographic advisor aboard U.S. Air Force RB-29A Superfortress #44-61999. He perished when the reconnaissance-variant bomber, named "Overexposed" collided, in poor visibility weather, with a ridgetop called Higher Shelf Stones, near Glossop, England (approximately midway between Manchester and Sheffield) while on a flight from RAF Scampton to RAF Burtonwood. All 13 aboard were killed.

CPT Keel is now buried in the Greenlawn Cemetery, Sandyville, Tuscarawas County, Ohio, USA.
Source of information: www.findagrave.com