Monuments
Raydon Airfield Memorial Info Sign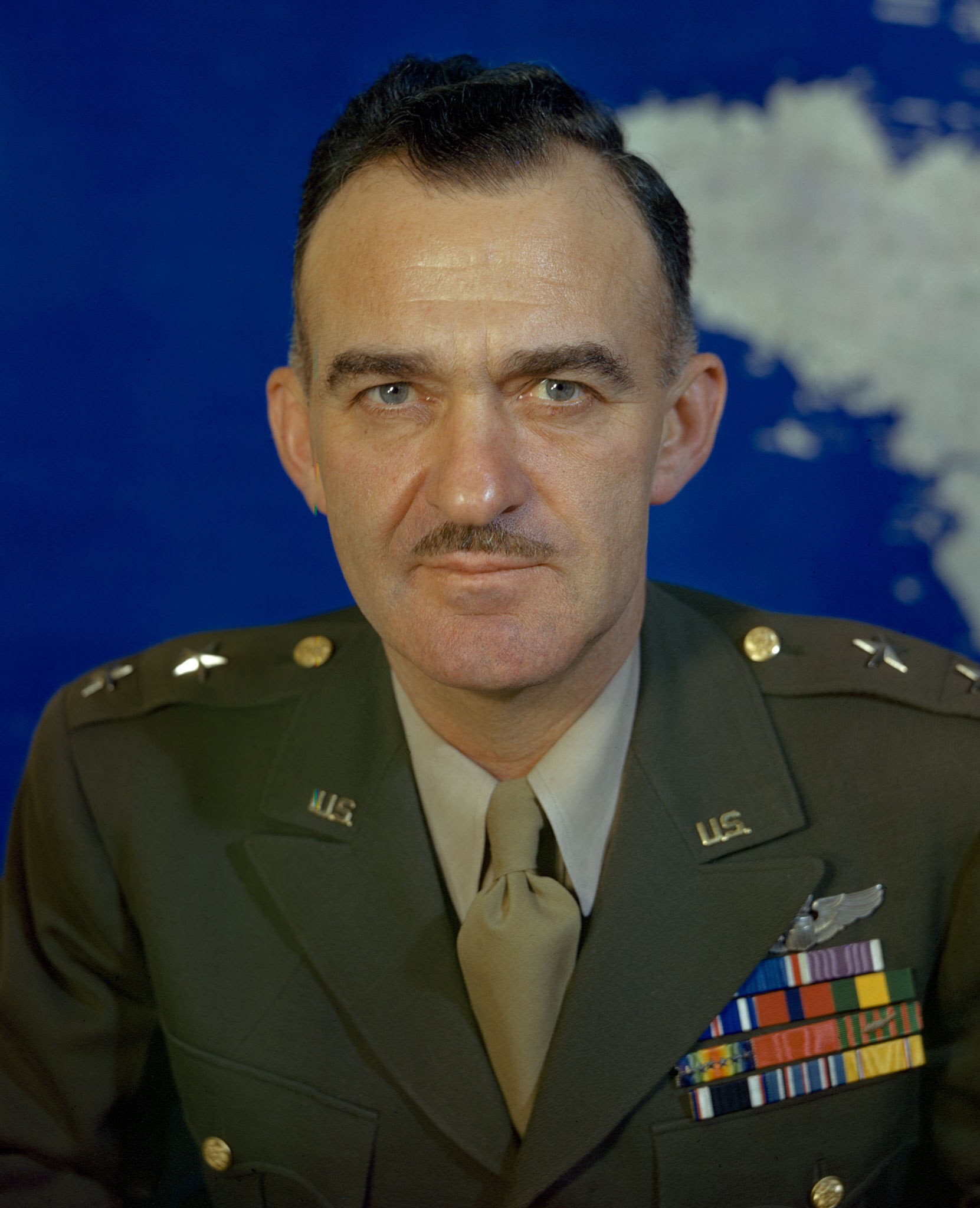 Name:
William Ellsworth Kepner
Date of Death:
1982-07-03
Cemetery:
Greenwood Cemetery, Clarksville, Tennessee
Decoration:
Distinguished Service Cross, Distinguished Flying Cross, Bronze Star Medal
Comments:
William Ellsworth Kepner, a Lieutenant General in the U.S. Air Force, was born on January 6, 1893, in Miami, Miami County, Indiana. He was married to Jean Wilcox Kepner. William served in the Marine Corps, the Indiana National Guard, and with the 28th Infantry on the Mexican border. During World War I, he commanded a company in key combat actions. He entered the Air Service in 1920 and was a pioneer balloonist as well as learning to fly conventional aircraft. In 1943 General Kepner took command of the 8th Fighter Command in the European Theater, flying during and following the Normandy Invasion. Later he became commanding general of the 8th Air Force's 2nd Bomb Division, then heading the 9th Air Force, personally flying 24 combat missions. A highly decorated officer, General Kepner retired in 1953.

General Kepner died on July 3, 1982, at the age of 89, and is now buried in the Greenwood Cemetery, Clarksville, Montgomery County, Tennessee, USA.
Source of information: www.findagrave.com, https://snaccooperative.org