Monuments
Raydon Airfield Memorial Info Sign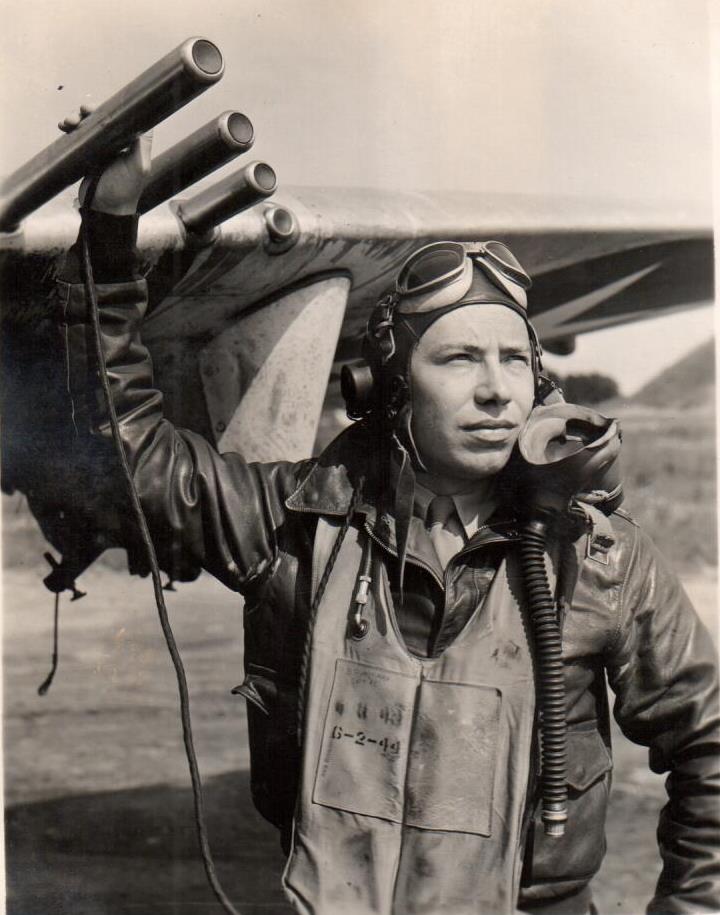 Name:
Benjamin "Ben" Rimerman
Date of Death:
1945-08-11
Cemetery:
Cambridge American Cemetery, United Kingdom
Decoration:
Silver Star, Distinguished Flying Cross with 3 Oak Leaf Clusters, Air Medal
Comments:
Benjamin "Ben" Rimerman was born in 1913, in Nebraska. He was the son of Clarence Omar Rimerman and Brooke Mae Maloney Rimerman.

Colonel Ben Rimerman fought a long war with the 353rd Fighter Group. He commanded the 350th FS from October 1942 until November 1943 and was Commanding Officer of the 353rd Fighter Group from 7 July 1944 until 22 April 1945. In the air, he scored 4.5 confirmed and one unconfirmed victory. Ben also destroyed eight enemy aircraft while strafing. Tragically, Rimerman was killed in a post-war flying accident with former 353rd fighter ace, Capt. William J. Maguire on August 11, 1945. He is now buried in the Cambridge American Cemetery, Cambridge, United Kingdom.

Silver Star Medal Citation:
The President of the United States of America, authorized by Act of Congress July 9, 1918, takes pleasure in presenting the Silver Star to Major (Air Corps) Ben Rimerman (ASN: 0-346830), United States Army Air Forces, for gallantry in action as Commander of the 350th Fighter Squadron, 353d Fighter Group, EIGHTH Air Force, while leading a Group of P-47 fighter aircraft as escort for bombers on a mission over Germany, 1 December 1943. After having completed his assigned task and while leading his group back to its base, Major Rimerman received a call from another formation of bombers advising of heavy attacks by enemy fighters. Though unable to lead his entire unit back, because of their fast diminishing supply of fuel, he went to the rescue of the bombers with a flight of four fighters. Major Rimerman deployed his small force with such skill and pressed the attack so tenaciously that more than thirty enemy aircraft were dispersed and their assaults broken up, thus allowing the bombers to proceed safely on their journey. The gallantry, fighting spirit and skillful leadership displayed by Major Rimerman undoubtedly saved many bombers from probable destruction. His actions on this occasion reflect highest credit upon himself and the Armed Forces of the United States.
Source of information: www.findagrave.com, www.abmc.gov, www.americanairmuseum.com, https://valor.militarytimes.com