Monuments
Raydon Airfield Memorial Info Sign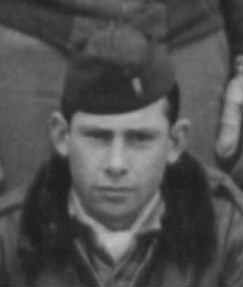 Name:
William J. "Bill" Maguire
Unit:
351st Fighter Squadron, 353rd Fighter Group
Date of Death:
1945-08-11
Cemetery:
Cambridge American Cemetery, United Kingdom
Decoration:
Silver Star, Distinguished Flying Cross with 2 Oak Leaf Clusters, Air Medal
Comments:
William J. "Bill" Maguire was born in 1921, in Boston, Massachusetts. He served in the 351st Fighter Squadron, 353rd Fighter Group, as a Captain, flying a P-47D named "Boston Bull" and a P-51D "L'il Boston Bull" during World War II. He became a squadron ace, credited with shooting down 7 enemy aircraft in aerial combat.

Cpt Maguire was killed flying the P-51B Mustang #43-12433 on August 11, 1945, when it crashed near Great Dunmow, Essex. Colonel Ben Rimerman, his passenger, also perished. They are both buried at the Cambridge American Cemetery.

Silver Star Medal Citation: The President of the United States of America, authorized by Act of Congress July 9, 1918, takes pleasure in presenting the Silver Star to Captain (Air Corps) William J. Maguire (ASN: 0-790281), United States Army Air Forces, for gallantry in action as a P-47 Fighter Pilot of the 351st Fighter Squadron, 353d Fighter Group, EIGHTH Air Force, in action while escorting heavy bombers of the EIGHTH Air Force over Germany, 16 January 1945. Observing a lone B-24 in distress, Captain Maguire, with his wingman, set up a vigilant patrol. Seeing that the bomber pilot was heading in the wrong direction, Captain Maguire made persistent attempts to direct him to friendly territory. Eventually successful in getting the bomber, which was now flying at approximately three hundred feet, on the right course, Captain Maguire gallantly exposed himself to draw enemy ground fire from the crippled aircraft. When it landed in "no man's land", he covered the crew while they escaped. A few minutes later, a direct hit forced Captain Maguire to crash land. The heroic and unselfish action of Captain Maguire in remaining with the damaged bomber at great personal risk was directly responsible for the safe return of the crew. The courage, flying skill, and unyielding fighting spirit displayed by Captain Maguire are in keeping with the finest traditions of the Army Air Forces.
Source of information: www.findagrave.com, www.americanairmuseum.com, https://valor.militarytimes.com