Monuments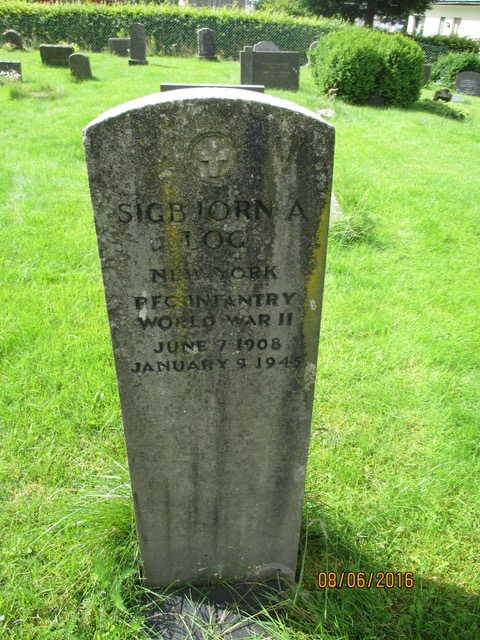 Name:
Sigbjorn Antansen Log
Rank:
Private First Class
Unit:
99th Infantry Battalion (Separate) (Norwegian)
Date of Death:
1945-01-09
Cemetery:
Ana Sira Church Cemetery, Ana-Sira, Sokndal kommune, Rogaland fylke, Norway
Comments:
Sigbjorn A. Log was born on June 8, 1908 in Sokndal community in Norway. He immigrated to the US in 1929 and worked as a brickyard worker in Brooklyn, New York. He volunteered to serve in the US Army in 1942 and as a Norwegian speaker, was assigned to Company B of the 99th Infantry Battalion (Separate) Norway). He arrived in England in 1943. Landed in France in June 1944. Fell 9 January 1945 on the border between Belgium and Germany during the "Battle of the Bulge". Originally buried in Belgium and re-interred in his native Norway in 1949.