Monuments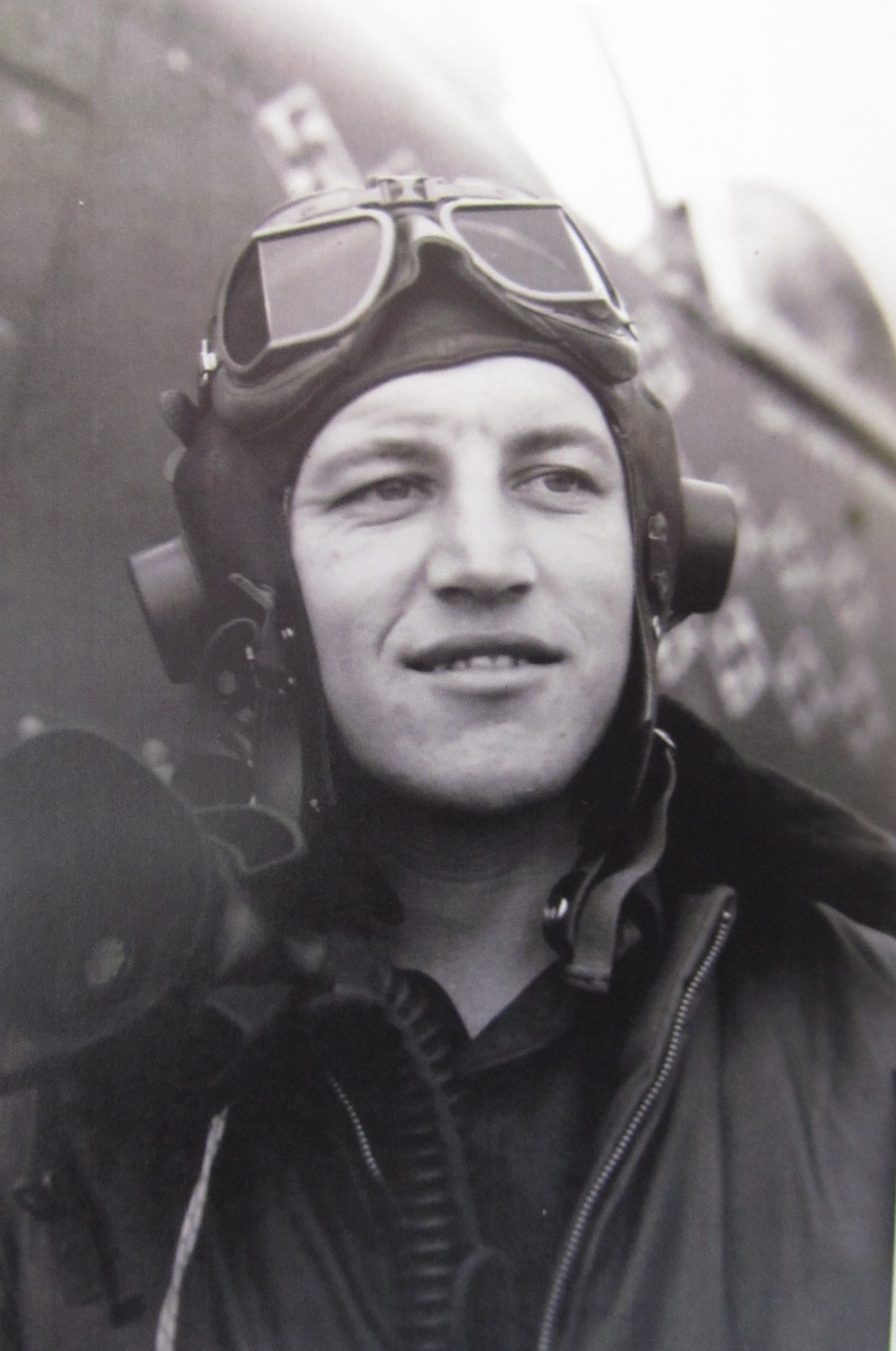 Name:
Don Merril Beerbower
Unit:
353rd Bomber Squadron, 301st Bomber Group, Heavy
Date of Death:
1944-08-09
Cemetery:
Epinal American Cemetery, Dinozé, France
Decoration:
Distinguished Service Cross, Silver Star, Distinguished Flying Cross
Comments:
Don Merrill Beerbower was born on August 26, 1921, in Davidson, Saskatchewan, Canada. He was the son of Clarence W Beerbower and Josie F Beerbower. He was married to Elayne Adelyn Kutcher Beerbower.

Don entered military service in Minnesota. He served in the 353rd Fighter Squadron, 354th Fighter Group, as a Major during World War II.

On August 9, 1944, he took off from A-2 airfield in Cricqueville-en-Bessin, France, for an armed reconnaissance mission. He was leading the 353rd Fighter Squadron. Shot down by flak at 12:30 p.m. during airfield strafing, his airplane crashed in Lamaire farm in Saint-Thierry.

Statement from 2nd Lt Frederick B. Deeds:

"I was flying No. 2 man on wing of Major Don M. Beerbower who was leading 353rd Fighter Squadron on an armed reconnaissance mission. We went down to strafe an airfield North of Reims. Our first pass was from North to South, Firing at twin-engine E/A in revetments. I noticed Major Beerbower got hits on an E/A. We came off the field, circled to the right and made a pass from east to West to knock out gun emplacements as Blue and Green flights made a pass at planes in revetments. As we came in range, in line-abreast formation, the guns opened fire on us and we returned the fire. Major Beerbower silenced one gun and pulled up straight as we left. I saw hits on his wing and the canopy was gone. The plane was climbing and it appeared that the Major was hit. The plane climbed until it partially stalled, Half-rolled and nosed straight down in a dive, exploding when it hit the ground. The pilot fell free while it was in the vertical dive, But no apparent attempt was made to open his chute."

Major Beerbower is now buried in the Epinal American Cemetery, Dinozé, France.
Source of information: www.findagrave.com, www.abmc.gov, francecrashes39-45.net