Monuments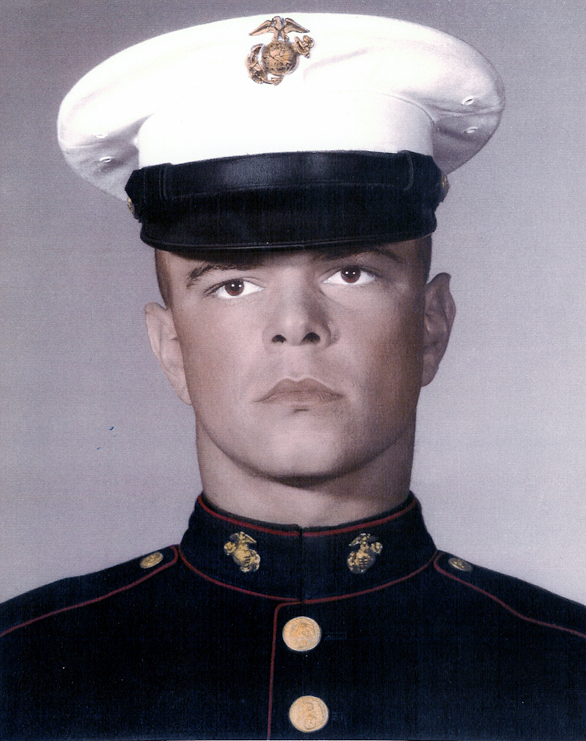 Rank:
Private First Class
Unit:
5th Marine Regiment
Date of Death:
1967-04-28
Cemetery:
Saint Andrew's Catholic Cemetery, Thunder Bay, Thunder Bay District, Ontario, Canada
Comments:
Paul Harvey Wolos was born on July 22, 1947, in Port Arthur, now known as Thunder Bay, Ontario, the middle child of three children of Mr. and Mrs. Michael Wolos. The family moved to British Columbia, where they resided, and Paul attended Holy Angels School in Victoria until their move to Shilo, Manitoba, and eventually to Bandon.

In Shilo, Paul attended Princess Elizabeth School, then David Livingston School in Brandon. While attending Vincent Massey High school Paul was active in sports and played on the senior High School basketball team.

Paul left Vincent Massey in grade 12. He dropped out of school to make a trip to the Pacific and never found any satisfaction in returning. After a brief period of working for Macleod's Delivery Service in Brandon as a driver, in September 1966, he headed south to North Dakota and enlisted in the United States Marine Corps. Perhaps knowing that his uncle had once served as a Marine in the Korean War led him to choose the Corps.

Arriving in Vietnam, Paul was assigned to Company K, 3d Battalion, 5th Marines, 1st MARDIV (Rein) FMF. On April 21, Companies K and M were transported by helicopter to the vicinity of Nui Giai and placed under the OPCON (Operational Control) of the 1st Marines to participate in Operation Union.

An explosion ripped during the night of April 28; it was Paul Wolos. He had stepped on an M16A2 Bouncing Betty and was gravely wounded. Paul took most of the blast to his back; other men also received pieces of hot molten metal that flew through the air. A helicopter was on its way, and within a short period of time, Paul and the other wounded were placed on it for evacuation to a medical facility. Within minutes they were gone into the darkness.

Forty-three men had been wounded that night on "bouncing betty mountain" 35 of them requiring evacuation and immediate medical attention, Paul Harvey Wolos was the only one who died.
Source of information: www.findagrave.com