Monuments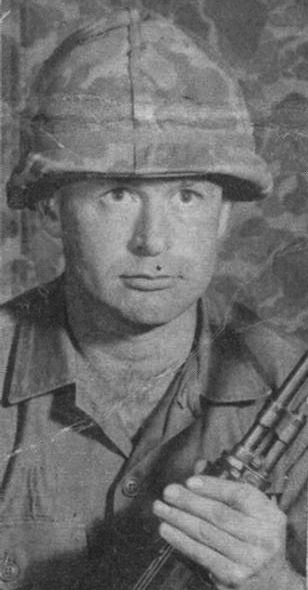 Name:
Alvin Kenneth Bencher
Date of Death:
1968-07-02
Cemetery:
Prince George Municipal Cemetery, Prince George, Fraser-Fort George Regional District, British Columbia, Canada
Plot:
Section C2 ; Block 8; Plot 5
Comments:
Alvin Kenneth Bencher was born on April 3, 1940, in Elbow, Saskatchewan, Canada. He was the son of Mr. and Mrs. Frank R. Bencher of Hixon, British Columbia. He lived at Willow River for some years as a boy and came to Prince George to work in logging camps.

During the 11 years, he was in Prince George, he played both commercial ice hockey and baseball. Val Berthume, whom he went with for six years said he was always talking about joining the Army. He enlisted in the US Army in April 1967. Sgt Bencher was in Prince George for two weeks in October for two weeks on leave before going to Vietnam. He arrived on December 4, 1967, where he was assigned to and served with A Company, 1st Battalion, 506th Infantry, 101st Airborne Division.

On July 2, while on a combat patrol in Hua Nghia Province, elements of A Company made contact with the enemy. During the firefight, Sgt Bencher was killed in action by shrapnel wounds from a hostile explosive device.
Source of information: www.findagrave.com