Monuments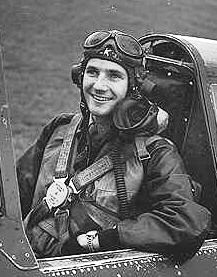 Name:
Richard G "Roger the Lodger" Braley
Unit:
336th Fighter Squadron, 4th Fighter Group
Date of Death:
0000-00-00
Comments:
Richard Braley joined the Royal Air Force as a volunteer in March, 1942. He flew Spitfires with 64 Squadron before being personally recruited by by General McColpin to join 133 Eagle Squadron - the third "Eagle" squadron to be formed by the RAF. Richard Braley was one of the squadron P-51 strafing experts - attacking and destroying numerous trains, a bridge and an electrical plant. He flew over 210 combat missions, first in Spitfires, then in P-47s and P-51s - including 3 missions as Flight Commander of 336 Squadron on D-Day.