Monuments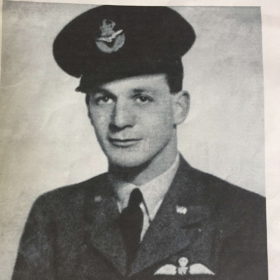 Unit:
71st Eagle Squadron
Date of Death:
1942-06-29
Cemetery:
RUNNYMEDE MEMORIAL, Surrey, UK
Decoration:
Mentioned in dispatches.
Comments:
Newton Anderson was born on July 10, 1910 in New Orleans, Louisiana and resided in Chicago, Illinois. He was the son of James McCullock Anderson and Alma Anderson; husband of Phyllis Maud Anderson, of Notting Hill, London.

One of the first named members of 71 [Eagle] Sqn RAF when the new unit was announced to the British press, though he was probably in training at this point. On 71 Sqn's first operational mission with the Spitfire Mk IIa on 17th Aug 1941 Mentioned in dispatches. Transferred to command 222 Sqn RAF. Shot down over France commanding 222 Sqn RAF 29-6-42 Killed in Action (KIA).