Monuments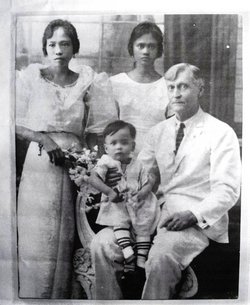 Unit:
17th Infantry Regiment
Date of Death:
1939-08-02
Cemetery:
Cebu Veteran's Cemetery
Decoration:
Medal Of Honor
Comments:
Medal of Honor awarded for assisting in the rescue of the wounded while under heavy fire at the Battle of El Caney in Cuba on July 1, 1898.

FROM FIND A GRAVE:Congressional Medal of Honor Recipient. He was born January 31, 1865 in Armstrong County, Pennsylvania and after entering the army he was sent to fight with Company C, 17th U.S. Infantry in the Spanish–American War. Gallantly assisted in the rescue of the wounded from in front of the lines and under heavy fire from the enemy. Awarded the Congressional Medal of Honor for the battle at El Caney, Cuba on July 1, 1898. He died at age 74 and was buried at San Nicolas (Veteran's Memorial Park) Cemetery in Cebu City, the Philippines.