Monuments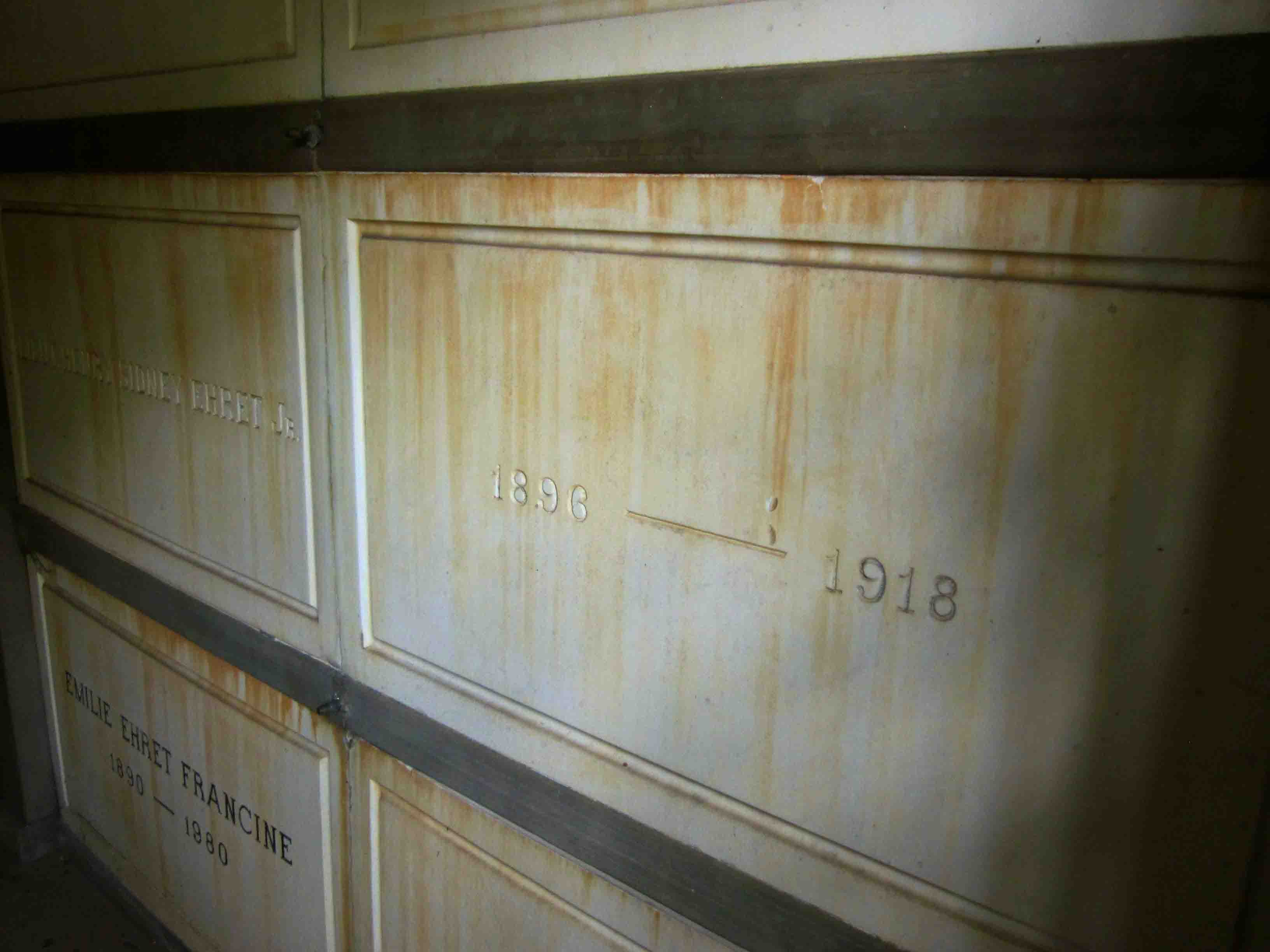 Name:
Henry Sidney, Jr. Ehret
Date of Death:
1918-12-31
Cemetery:
Laurel Hill Cem., Philadelphia, Pennsylvania
Comments:
Henry Sidney Ehret, Jr. was born on November 21, 1896 in Philadelphia, Pennsylvania to Harry Sidney and Laura Satterthwaite Ehret. He served as a 2nd Lieutenant in the Marine Aviation Service during World War I. He died from injuries sustained in a car accident while he was stationed at the Aviation School in Miami, Florida. He had also served in France. Lieutenant Ehret is now buried in the Laurel Hill Cemetery, Philadelphia, Philadelphia County, Pennsylvania, USA.