Monuments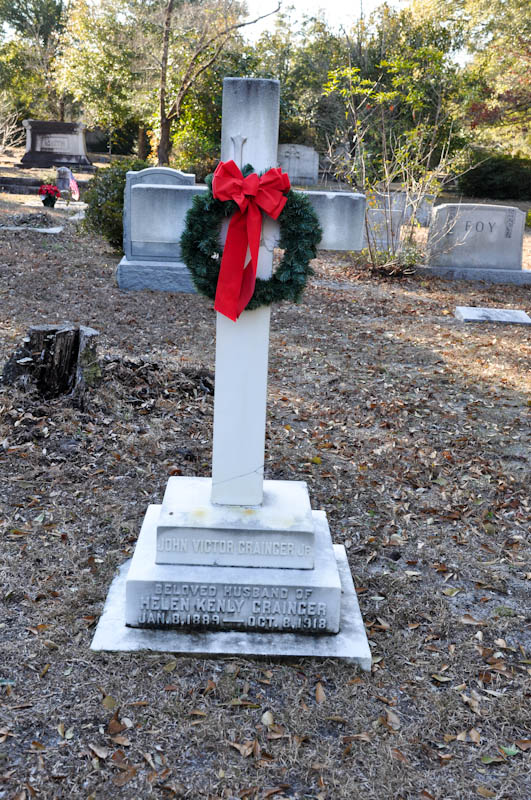 Name:
John Victor, Jr. Grainger
Date of Death:
1918-09-10
Cemetery:
Oakdale Cemetery, Wilmington North Carolina
Comments:
Graduate of Princeton, Class of 1912.

John Victor Grainger,Jr., died at Camp Gordon, in Atlanta, Georgia. He was born in January 8, 1889. He married Helen Kenly in May of 1912, and the couple had a daughter, Priscilla, in 1916. According to the paper, Grainger was "a man of sterling character and pleasing personality and was universally well liked." He a graduate of Princeton University, and worked at the Murchison bank. Grainger died while he was at officer training school at Camp Gordon. He became sick with influenza and passed away on October 9, 1918.