Monuments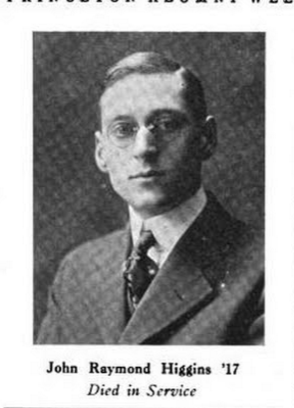 Name:
John Raymond Higgins
Date of Death:
1918-10-25
Cemetery:
Prospect Hill Cemetery, Flemington New Jersey
Comments:
When the United States entered the war he tried to enlist but was three or four times rejected on account of his health. He then devoted himself to YMCA work. Later he was called in the draft, and twice rejected. In 1918, he finally received notice from the government that his country had need of him. He was at Camp Dix only a short time, and sailed for France late in April of that year.

John died of typhoid fever on October 25, 1918 at base Hospital No. 18 in France and is now buried in the Prospect Hill Cemetery, Flemington, Hunterdon County, New Jersey, USA.