Monuments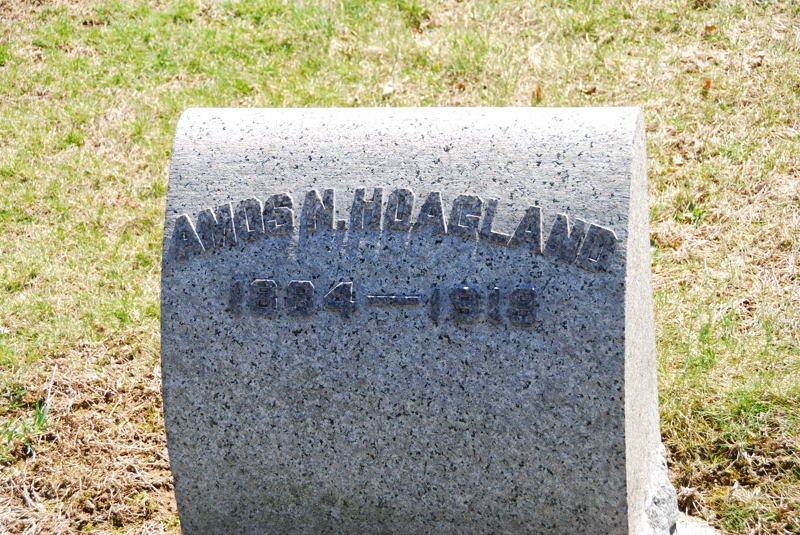 Name:
Amos Nathan Hoagland
Date of Death:
1918-10-17
Cemetery:
Pequest Union Cemetery, New Jersey
Comments:
Amos was born on January 26, 1884. A Princeton University, Class of 1906 graduate. He died on October 17, 1918 at the age of 34 and is now buried in the Pequest Union Cemetery, Great Meadows, Warren County, New Jersey, USA. Played end on the 1905 Football team and was a gymnast.

Amos Hoagland *06 (yes, that's 1906) organized the physical education department of the new YMCA in Peking and organized China's first national athletics meets, which led to China's first participation in the Olympics.