Monuments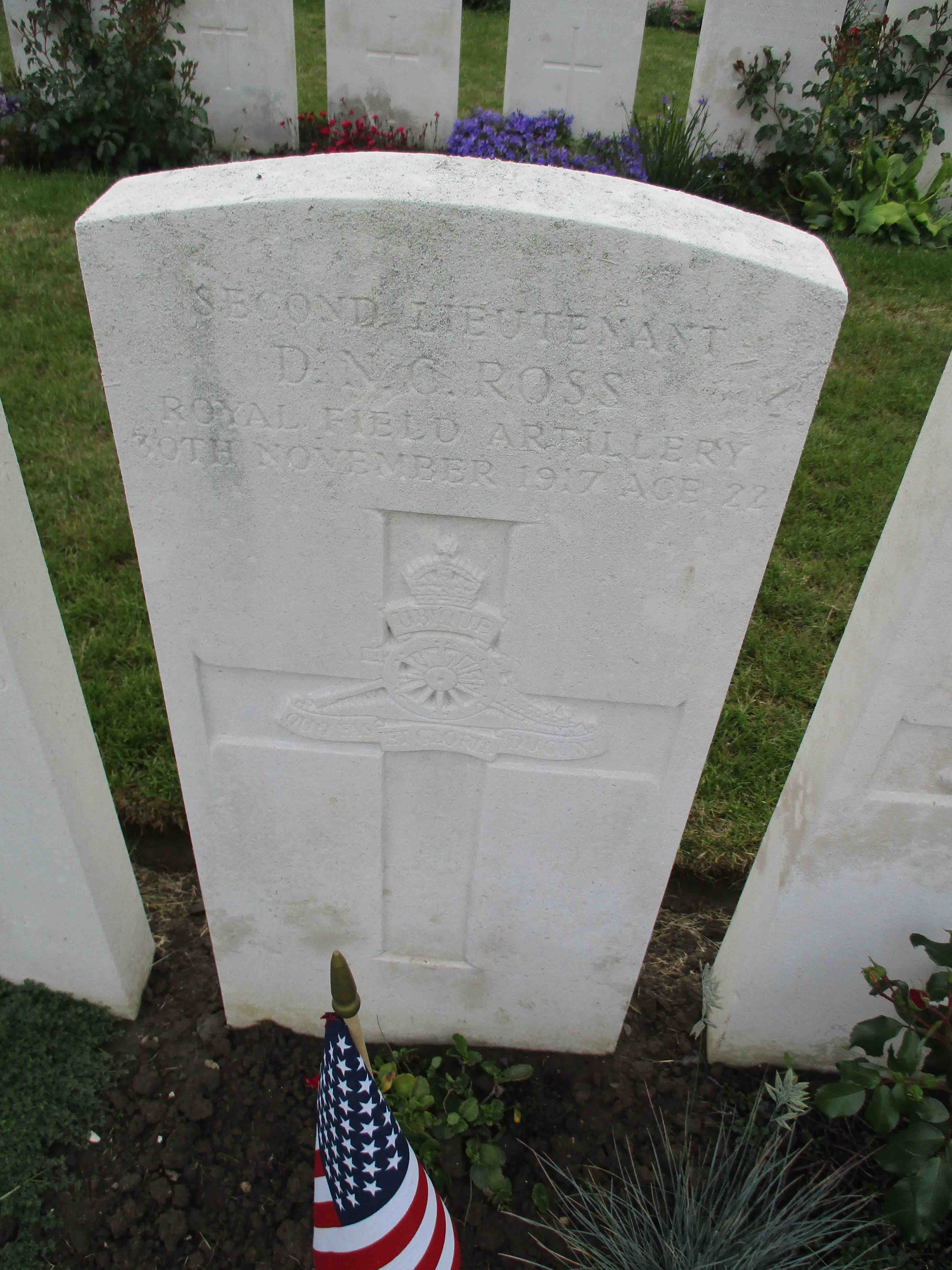 Name:
Donald Neil Campbell Ross
Date of Death:
1917-11-30
Cemetery:
Mendinghem Military Cemetery, Belgium
Comments:
Donald Neil Campbell Ross was born in Bridge of Allan, Stirling, Scotland. He volunteered for service while a student at Princeton University, 1916. He died on November 30, 1917 in Belgium and is now buried in the Mendinghem Military Cemetery, Poperinge, Arrondissement Ieper, West Flanders (West-Vlaanderen), Belgium.