Monuments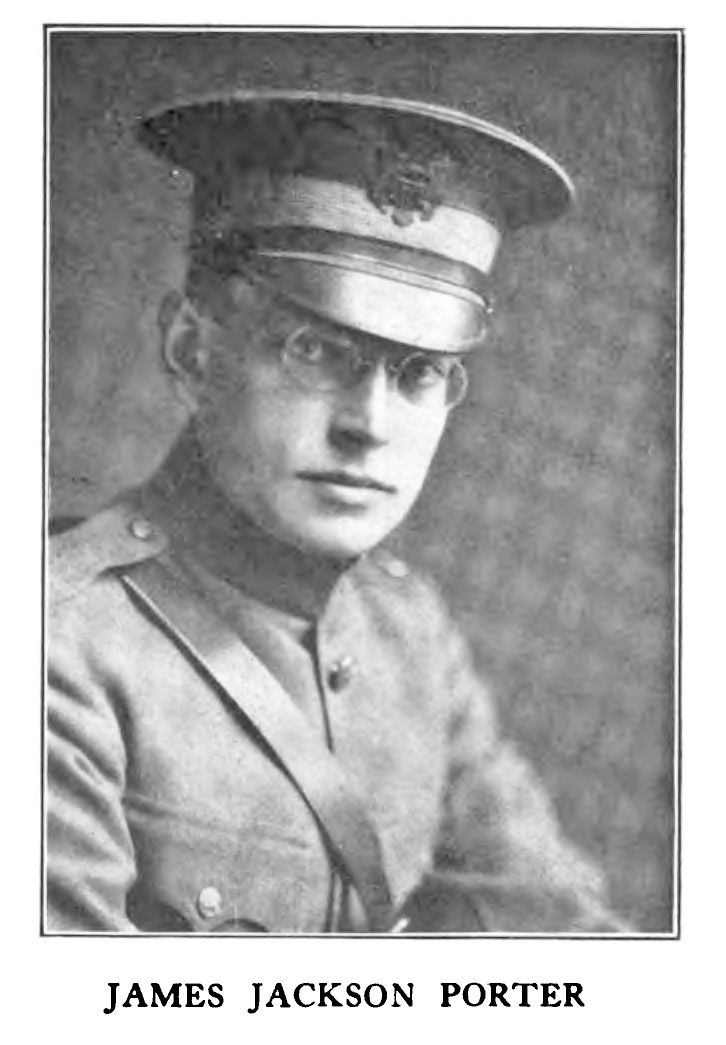 Name:
James Jackson Porter
Unit:
10th Machine Gun Battalion, 4th Infantry Division
Date of Death:
1918-05-10
Cemetery:
Meuse-Argonne American Cemetery, Romagne Fran
Comments:
James Jackson Porter was born on April 12, 1891 in New York. He Entered the Officers Training Corps, at Plattsburg, NY and was commissioned 2nd Lieutenant on Aug. 15, 1917. He was assigned to the 305th Machine Gun Company, 77th Division. He was transferred to General purchasing Department in Paris on May 3, 1918. On July 16, 1918, he was transferred at his own request to a combat assignment, assigned to 10th Machine Gun Battalion, 4th Division. 2LT Porter was Killed in action on Oct. 6, 1918, during the Meuse - Argonne Offensive, near Brienlles, France. He is now buried in the Meuse-Argonne American Cemetery and Memorial, Romagne-sous-Montfaucon, Departement de la Meuse, Lorraine, France.