Monuments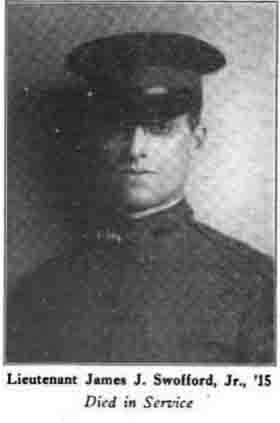 Name:
James Jefferson, Jr. Swofford
Date of Death:
1918-11-07
Cemetery:
Elmwood Cemetery, Kansas City, Missouri
Comments:
James Jefferson Swofford, Jr. was born on September 5, 1893. He was the son of James Jefferson and Faytima Rebecca Powell Swofford. He was graduated from Princton college, Class of 1915. LT Swofford served in the 32nd Field Artillery Battalion during World War I. He was killed in an accident at Fort Sill in Oklahoma on November 7, 1918 at the age of 25. He is now buried in the Elmwood Cemetery, Kansas City, Jackson County, Missouri, USA.